CCM Acting Presents Class of 2023 Senior Showcase
The Acting program at the University of Cincinnati College-Conservatory of Music (CCM) is excited to return to New York City on March 20 for the 2023 Senior Showcase.
Enjoy a variety performances by CCM's Acting Class of 2023, including excerpts from TV programs, films, originals works and more. Get to know the graduating class of seniors in the bios below.
WHEN: 2 p.m. and 6 p.m. on Monday, March 20, 2023
WHERE: Pearl Studios NYC, 500 Eighth Avenue, 3rd Floor Room 304, New York, NY 10018
For additional information, please contact CCM Program Manager Deborah Neiheisel-DeZarn at dezarndl@ucmail.uc.edu
Meet CCM Acting's Class of 2023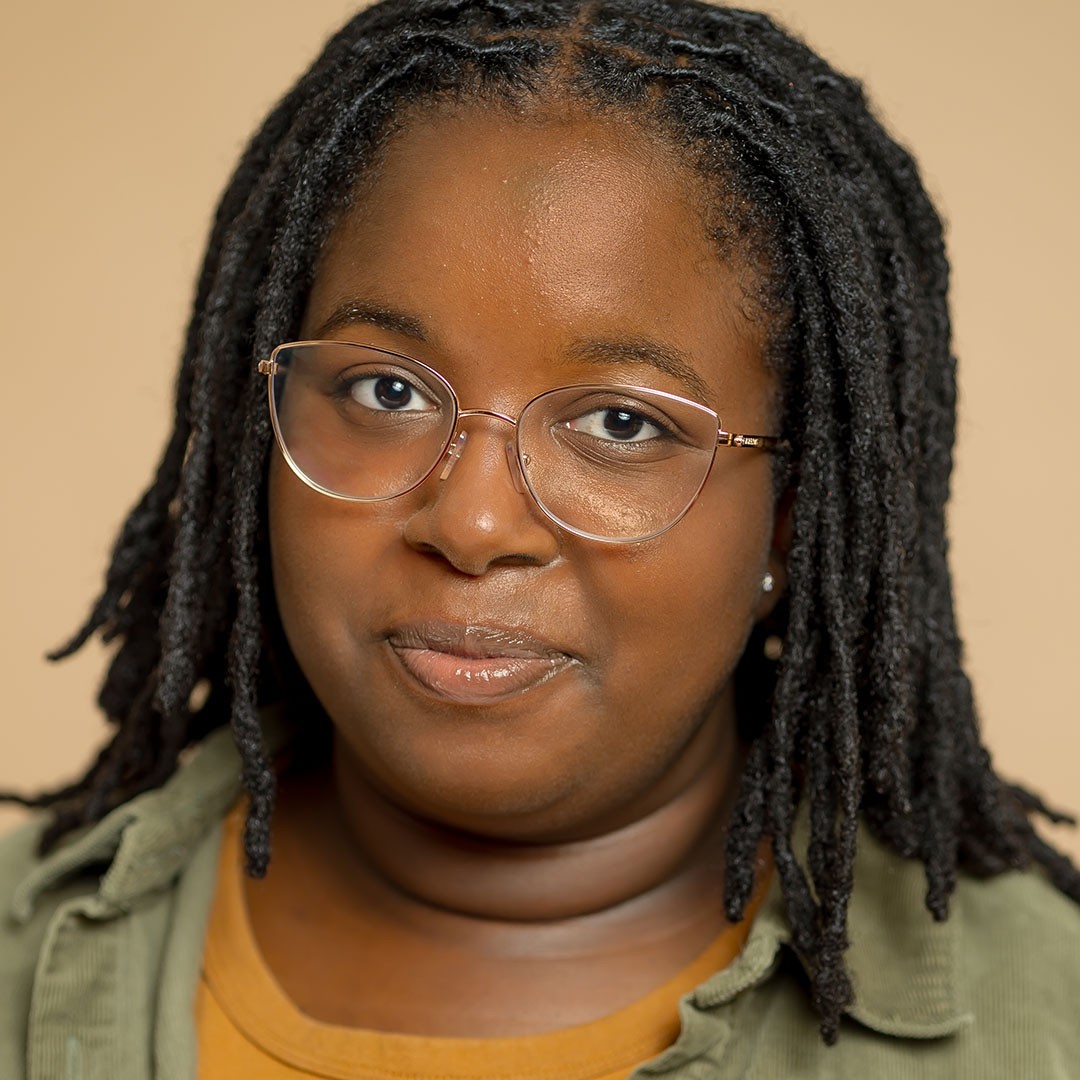 Austin James Cleri
Austin James is an actor originally from Connecticut but has been living in Ohio for a few years now. Typically cast as the silly best friend or charismatic meta role, Austin James has a fun time playing far-out characters and finding joy along the way. Austin James is always trying to find a good opportunity to practice sketch and improv work. They would like to thank their family and other loved ones for being there for the whole journey through school and the pandemic.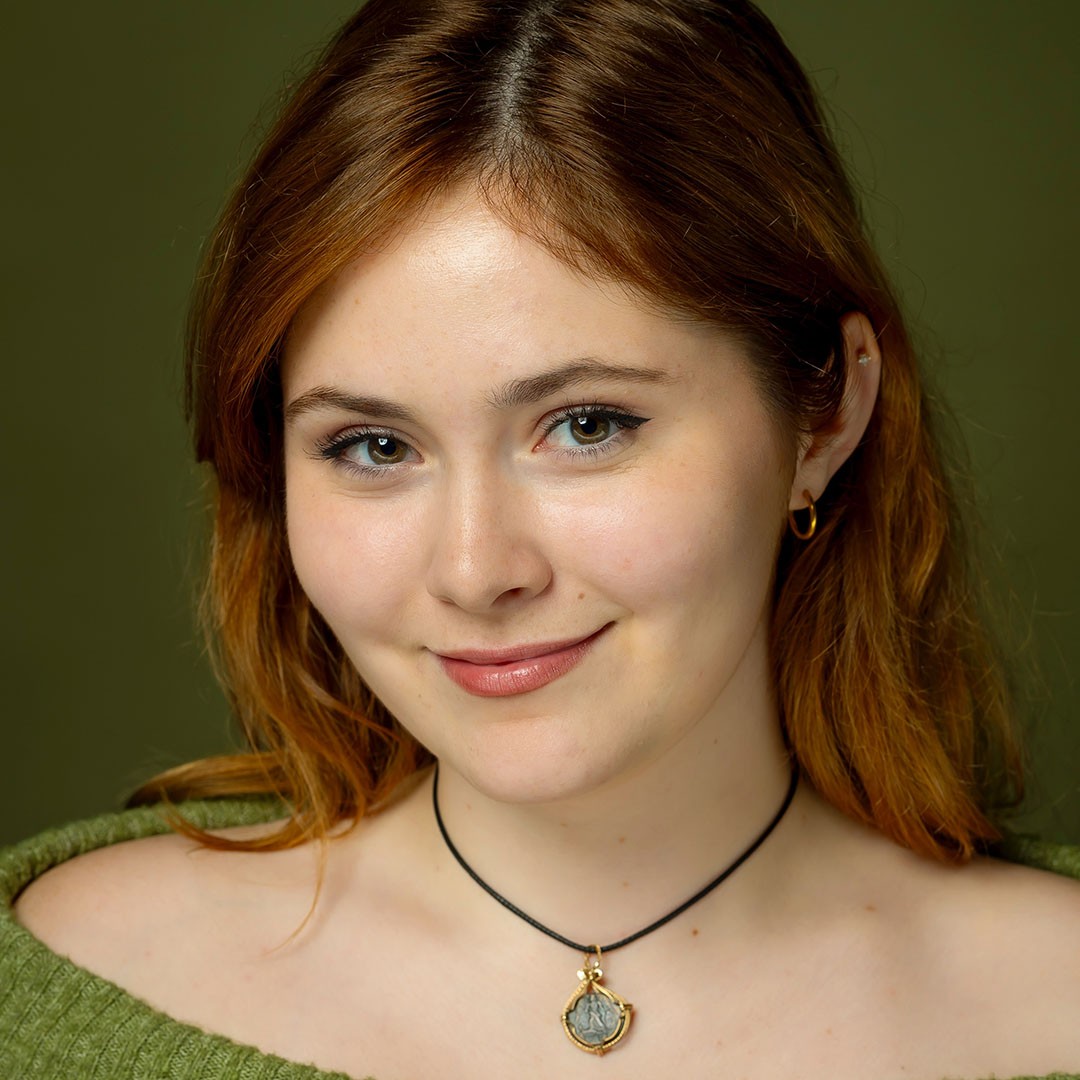 Ava Duvall
Ava Duvall hails from Louisville, Kentucky. Pursuing a career in television, film and theatre, she is grateful to have been able to train in a wide variety of acting, voice and movement techniques at CCM's BFA Acting program. Some of her favorite roles at CCM include the title role in Lysistrata and Pampinea in the premiere of The World's Ending and Maybe That's Kinda Hot. On screen, she can most recently be seen in Amazon Prime's original series A League of Their Own, and the upcoming film That Groovy Rotten Smell. Ava has also performed regionally and internationally, including the Edinburgh Fringe Festival in Scotland and The Gaiety School of Acting (the National Theatre School of Ireland) where she spent a summer training in Irish theatre. In addition to her BFA training, Ava studied and performed with Improv Cincinnati doing short-form improvisation and comedy. She loves hanging out with her guinea pig, Fig, going to local coffee shops and watching movies with family and friends.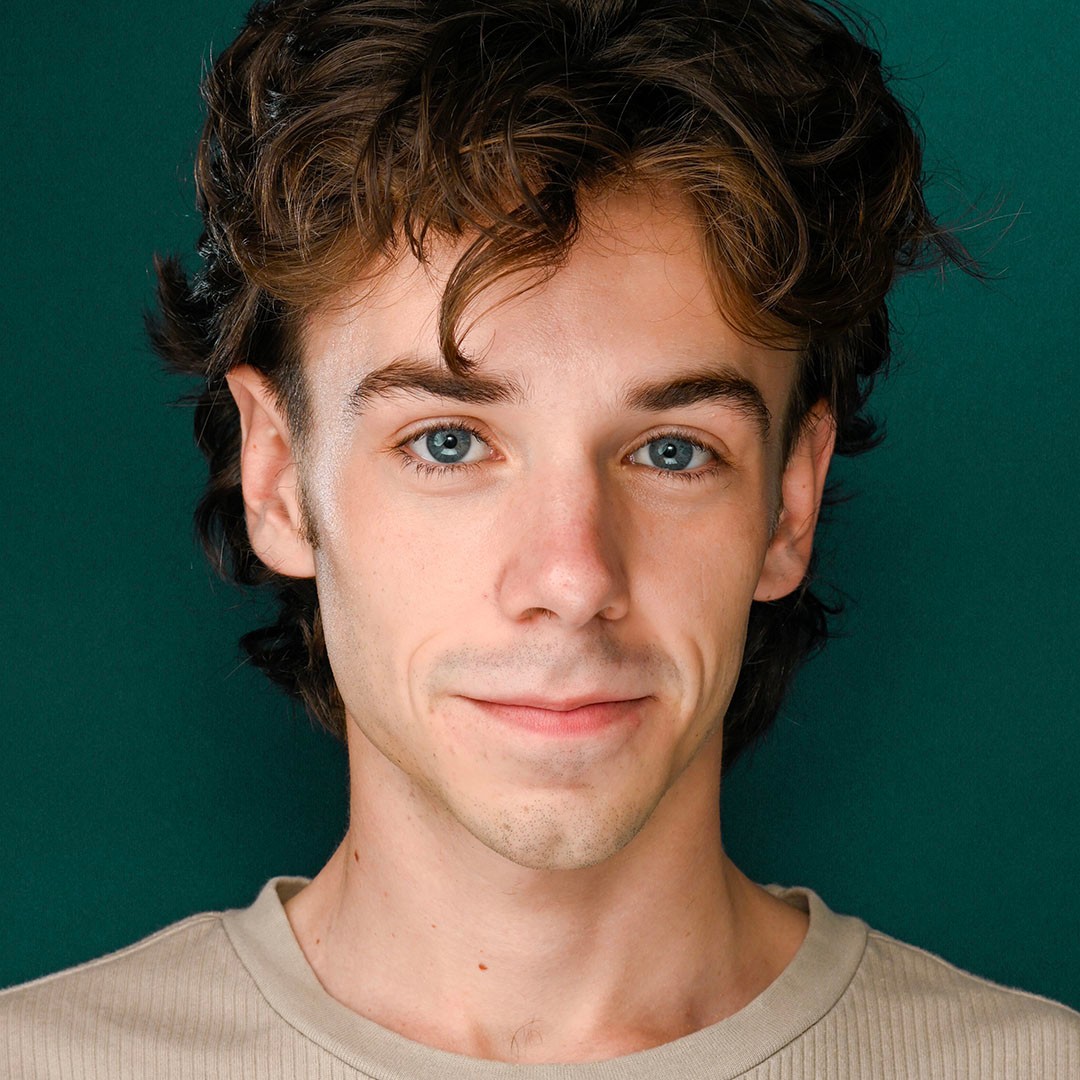 Ava Panagopoulos
Ava Panagopoulos is an actor/artist from Louisville, Kentucky. She is a recent graduate from CCM with a BFA in Acting. She has most recently been in A Dream Play as "The Lawyer'' and Blue Stockings as "Miss Blake" at CCM. Outside of college, she has appeared in Salley Salem and the Spooktacular Birthday Extravaganza as "Tamara/Azazuel/The Void" in The Cincinnati Fringe Festival in 2022. Ava loves to be cast as the eccentric best-friend or the wise older sister. In her free time, she enjoys playwriting, playing board games and making her own jewelry. She aspires to work in both the theatre and film industries, with a strong interest in voice-over. She is excited to see where her journey takes her!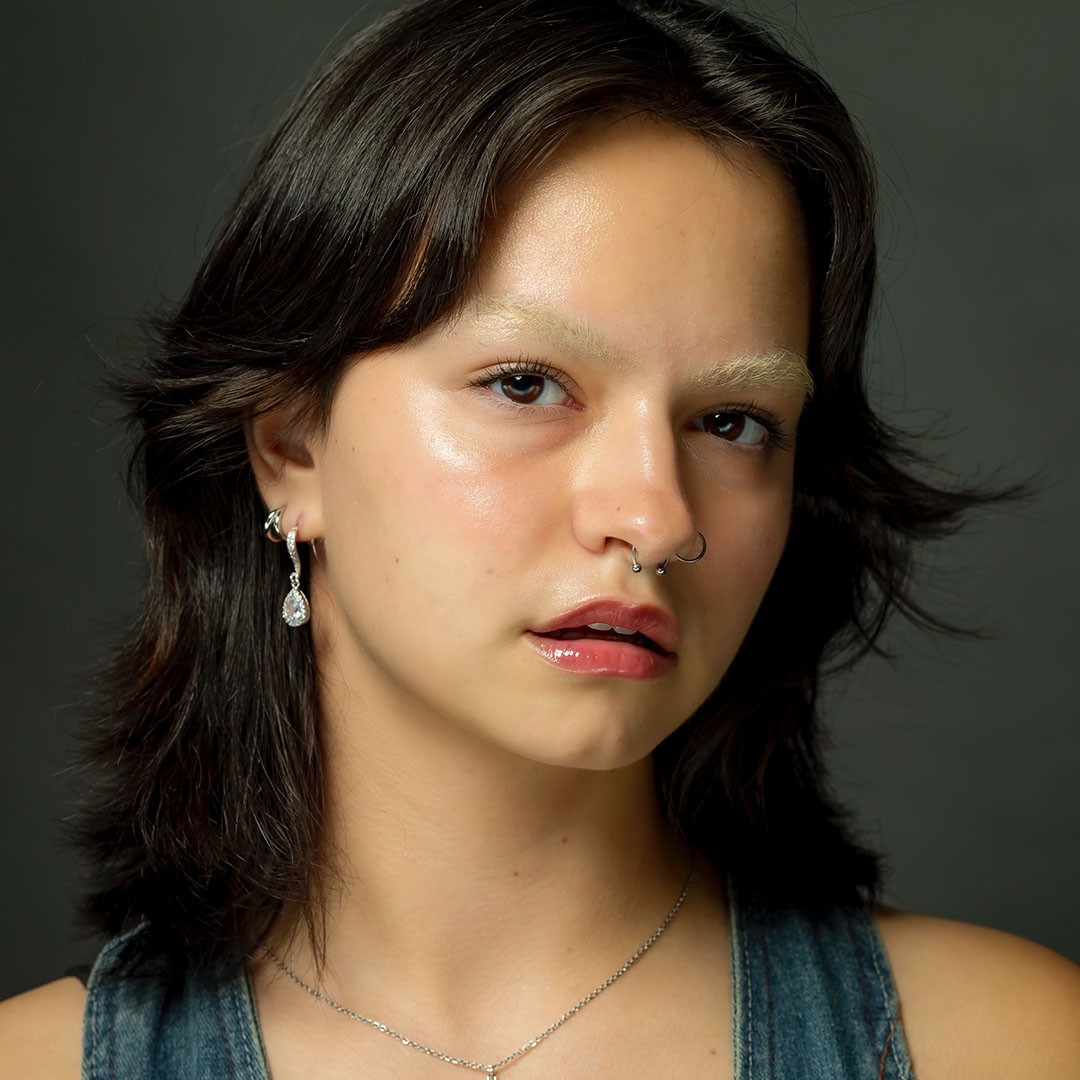 Hunter Trammell
Hunter Trammell is an actor from Louisville, Kentucky. During his time at CCM, Hunter has acted in a variety of plays such as Frankenstein as Victor Frankenstein, The Burials as Ben Martin and Julius Caesar as Cinna/Flavius. He has also acted in and produced some student-led projects including True West as Lee and Revolt. She Said. Revolt Again as various characters. He has also appeared in the feature films "And Then I Go" and "House of the Witch." Outside of acting, Hunter is an antiquarian and loves to go thrifting for vintage clothes and knick-knacks.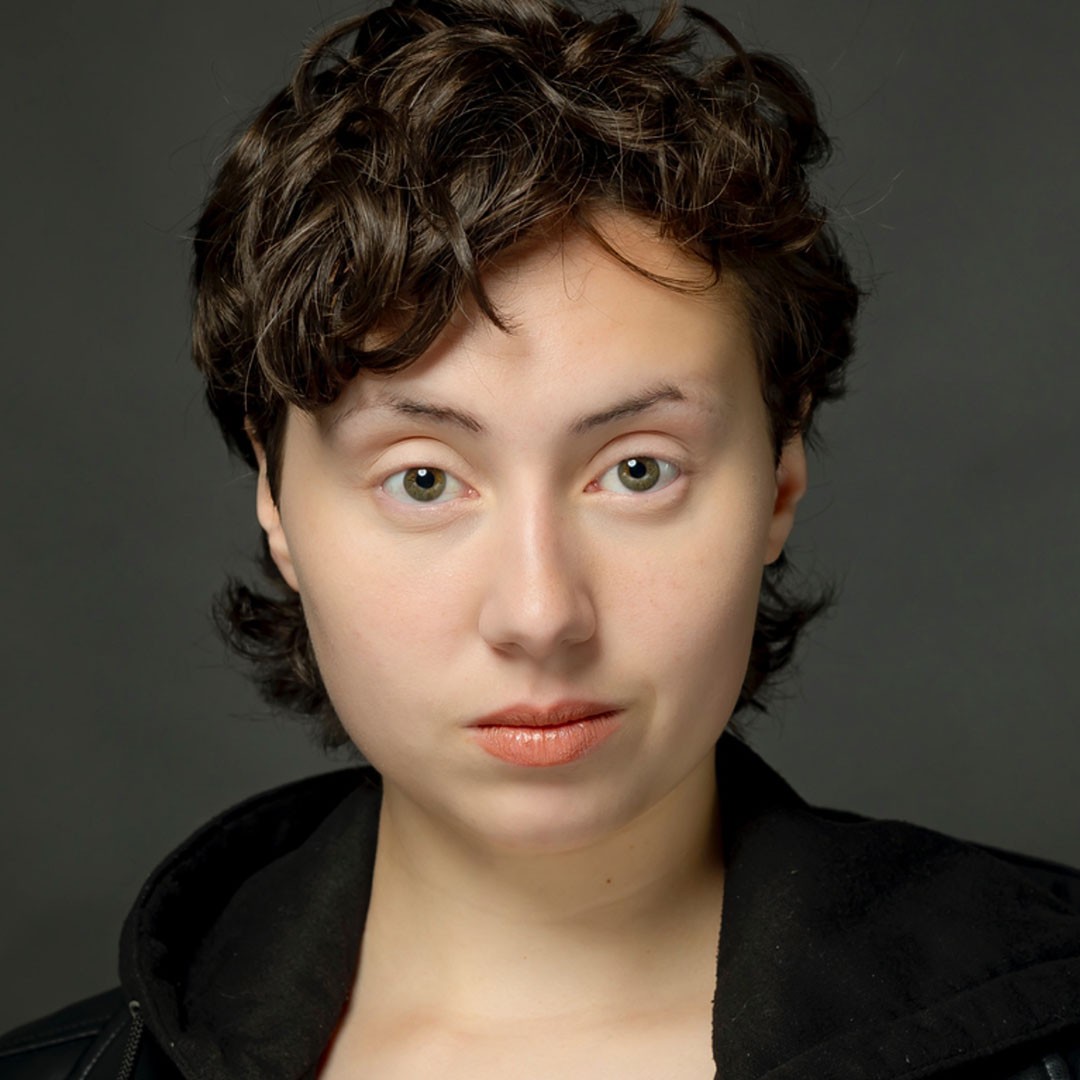 Jake Weinheimer
Jake Weinheimer (he/him/his) is a graduate from CCM's highly acclaimed BFA Acting Program. An Ohio native, he broke into the professional world of acting at age 17 and has been there ever since. At a commanding 6' 5", you may recognise him from the CCM stage as The Magistrate/ Poseidon in Lysistrata and Trojan Women, Trebonius in Julius Caesar, and on screen in Noah Baumbach's "White Noise." He is a decorated Actor Combatant, receiving perfect marks from The Society of American Fight Directors and has been commended on his ability to perform by International Fight Masters. His desire to tell stories has led to a passion for voiceover, and his movement-based background has given him an affinity for Motion Capture, letting him fully realize and embody the characters and creatures he creates. In his free time, he enjoys playing board games, cooking (not baking) and playing guitar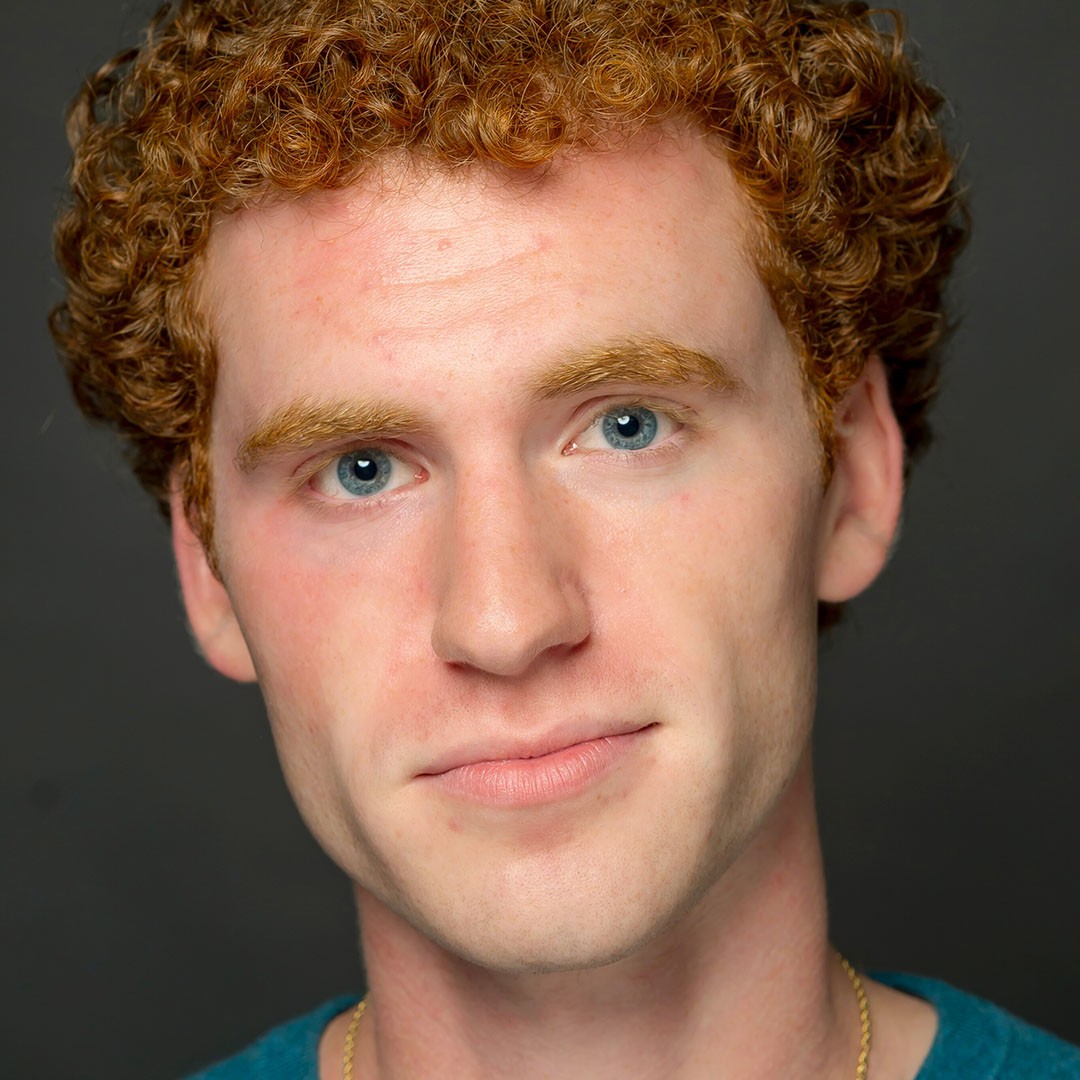 Kevin Naddeo
Kevin Naddeo is proudly from Cherry Hill, New Jersey. He is a recent graduate of the CCM BFA Acting program. Kevin's CCM credits include The Creature in Nick Dear's Frankenstein, Ryan Martin in The Burials and Julius Caesar in Julius Caesar. Kevin is typically cast as "the sensible voice of reason" as well as "the misunderstood and troubled outcast". Kevin's dad-like energy gives him a maturity and presence that is rare in a young adult. While his first love is the stage, Kevin has discovered a new passion for film and voiceover work during his time at CCM, as well. When he's not in rehearsals, Kevin spends most of his time working out, exploring the outdoors or spending quality time with friends and family.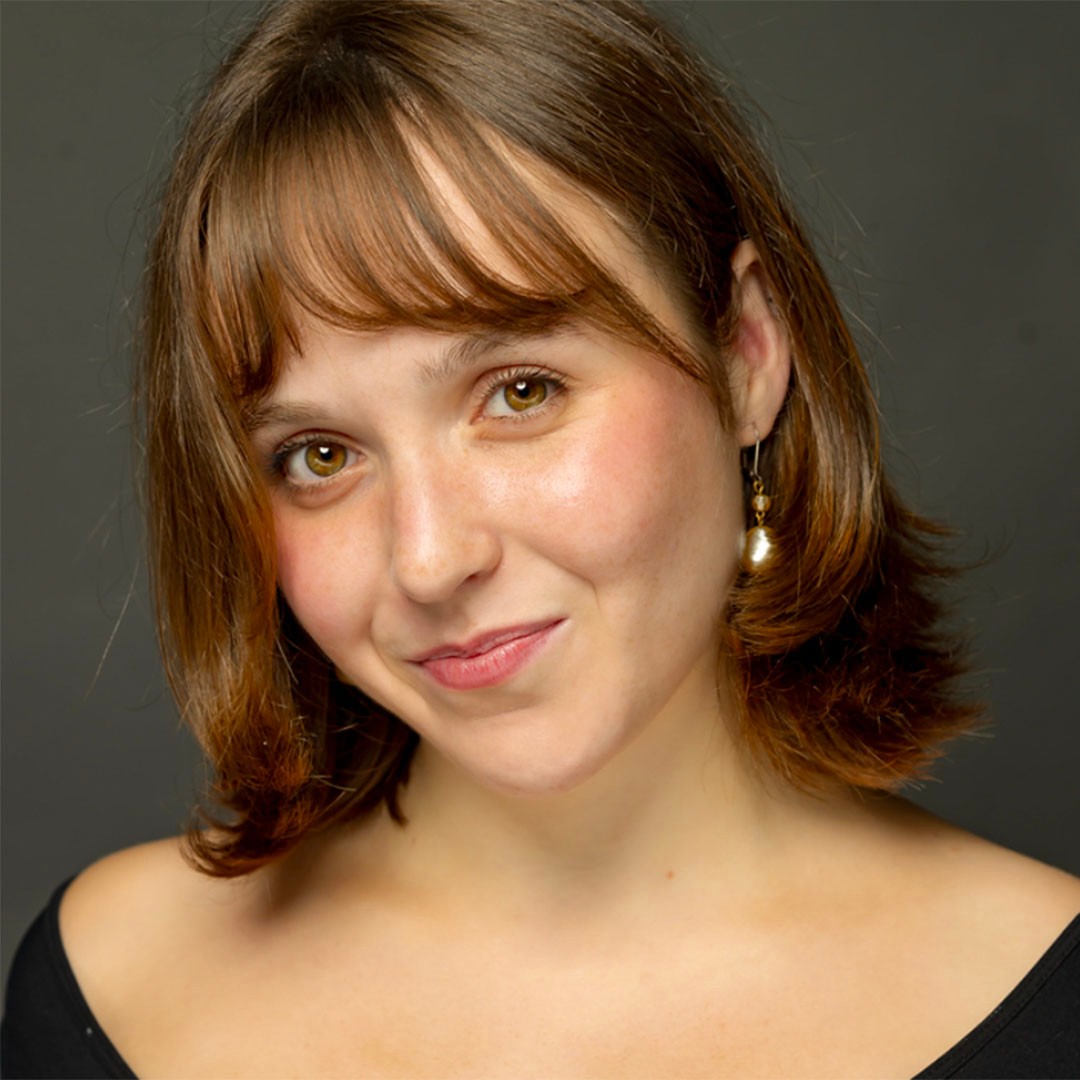 Lily Jean Olsen
Lily Jean Olsen is an actor and artist hailing from Aurora, Ohio. Though they are typically cast as a "troubled" character, they also love to play the comic relief - or sometimes, both! His favorite roles at CCM have been Cassandra in The Trojan Women and a Geezer in Lysistrata, but they have also enjoyed playing characters they have created as part of devised theatre or film projects. Not just interested in being on the stage or in front of the camera, Lily considers themself an amateur but impassioned playwright, screenwriter, and poet. In his free time, Lily can be found playing their guitar, crafting and talking to their three-legged ferret, Todd.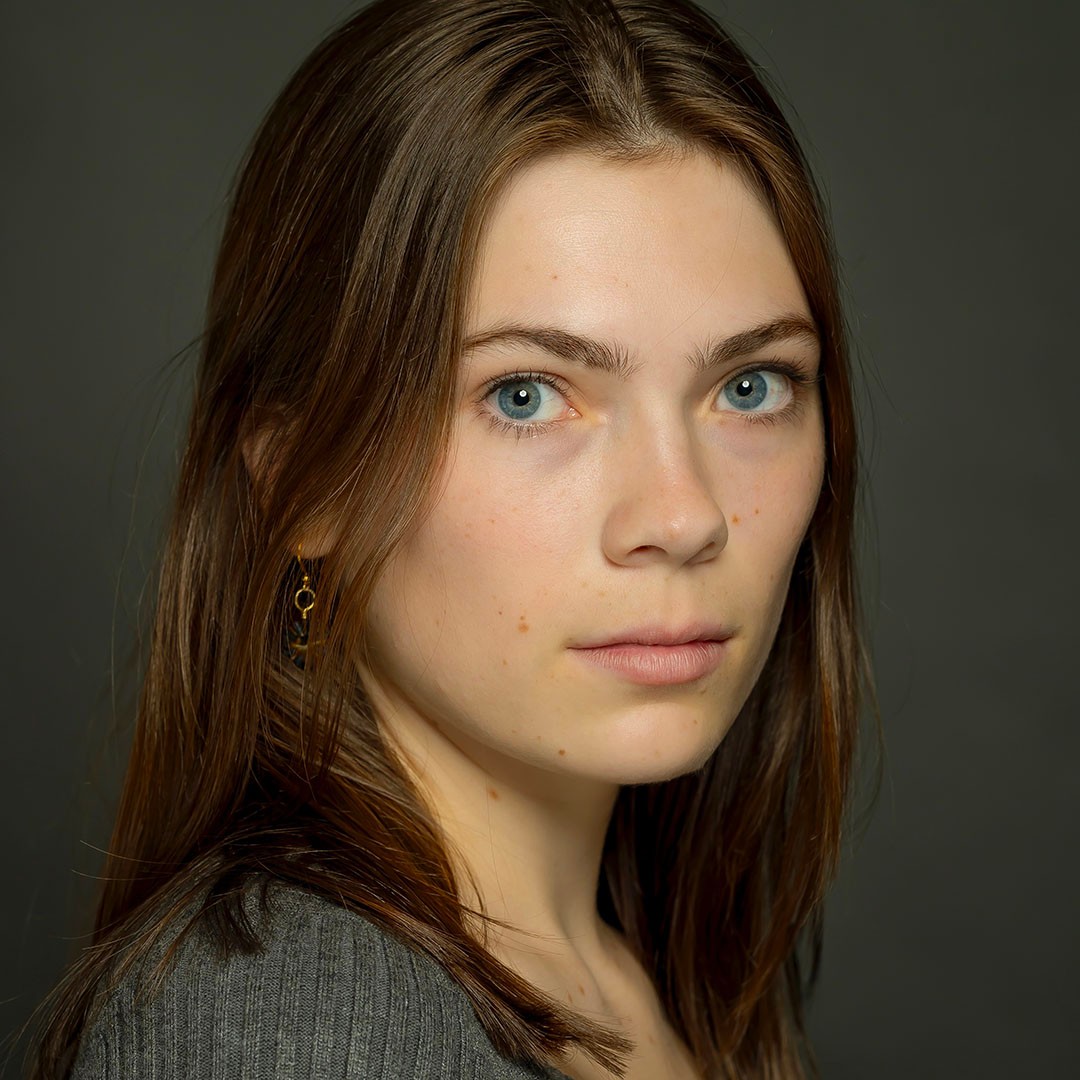 Lydia Robison
Lydia Robison, originally from Lexington, Kentucky, is an actor pursuing a career in film and theatre. As a 2023 BFA Acting Graduate from the highly acclaimed CCM, Lydia is eager to start the next chapter of her artistic endeavors. Lydia's CCM credits include Mrs. Webb in Our Town, Edwards (The Singer) in Blue Stockings, and her most recent performance as Helen of Troy in Trojan Women. Outside of the stage, Lydia has accumulated recent film credits, including being cast in Luca Guadagnino's "Bones and All" (2022) which earned her SAG eligibility. Lydia has been performing on stage in a variety of productions since a very young age. She has a proficient singing background and has been recognized by the state of Kentucky for Voice and Musical Theatre. Lydia was an original cast member of Cincinnati's Matt Copley's Blueprint the Musical, and was a featured performer for the Lexington a cappella group Take Two. Lydia is known for her comedic talents on and off the stage. In her spare time, you can catch her laughing with her friends and being with her family's two Old English Sheepdogs, Ted and Aggie.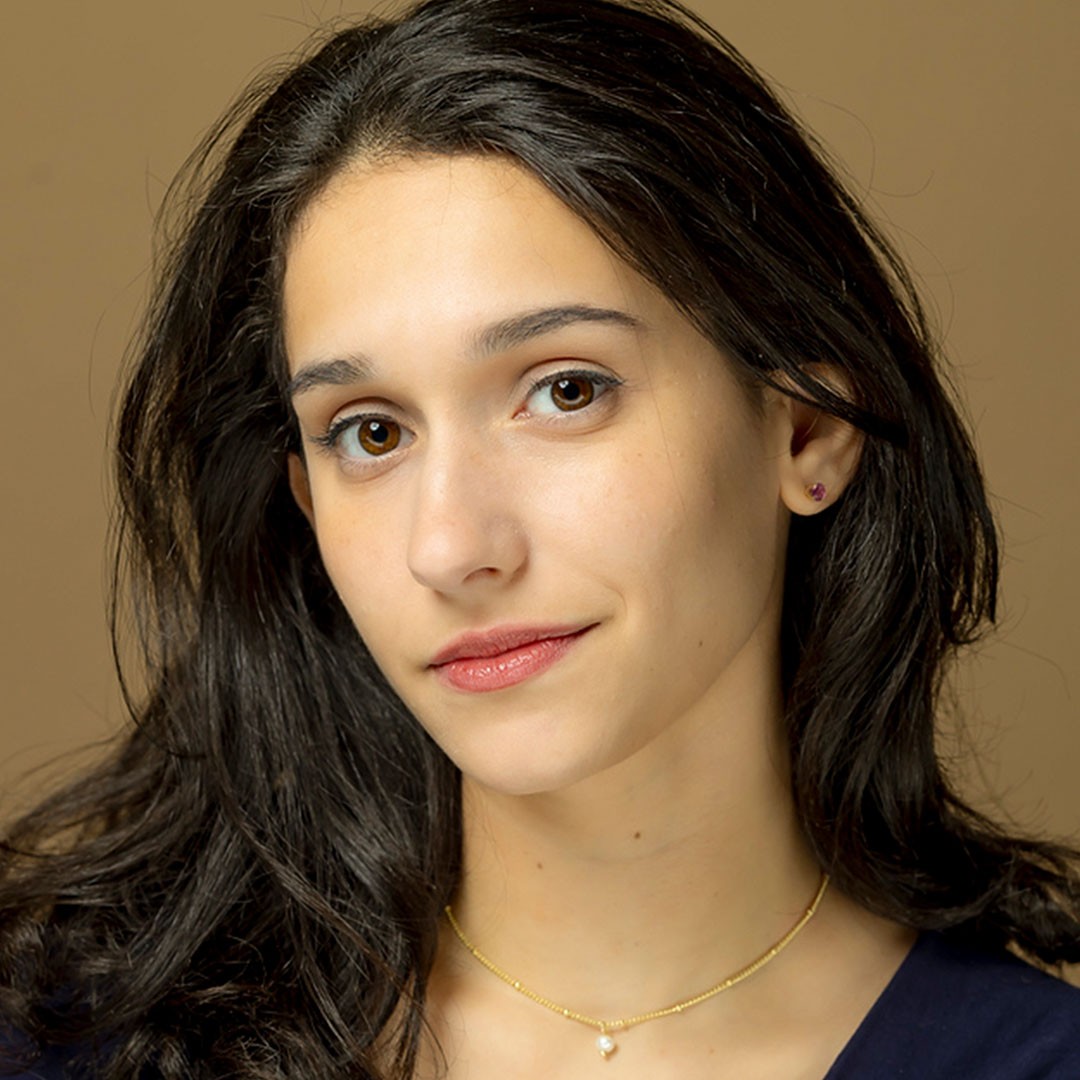 Maddie Gaughan
Maddie Gaughan, originally from Louisville, Kentucky, is an actor and recent graduate from the CCM with a BFA in Acting. Some of her CCM credits include Andromache in Trojan Women and Sophie in The Burials. Beyond CCM, Maddie has participated in multiple student productions, studied at the Stella Adler Teen Summer Conservatory, and performed at the Edinburgh Fringe Festival in Scotland. Recently, she made her feature film debut in Noah Baumbach's "White Noise." In her spare time, Maddie enjoys painting, traveling, charcuterie and spending quality time with friends and family
Rachel Larson
Rachel Larson is an actor from Mundelein, Illinois, a suburb of Chicago, Illinois. She graduated with a BFA in Acting from CCM. During her time at CCM, Rachel has performed in all kinds of collaborative, ensemble-driven projects as well as worked on various student productions like True West, and The World Is Ending And Maybe That's Kinda Hot. Rachel has been seen as Maeve in Blue Stockings, Octavious in Julius Caesar and most recently as Hecuba in Dyonisia (Trojan Women) at CCM. She has also studied Suzuki, Viewpoints, Composition and Movement with The SITI Company in their Skidmore Summer Theater Intensive. Rachel's passion lies in movement based, combat heavy projects, as well as period pieces and Greek theater. She loves witty text, and is often cast as the headstrong challenger, an older sister or a shy underdog. Rachel often daydreams of working on productions like Game Of Thrones, Lord Of The Rings, Outlander and Last Of Us. In her free time, she loves taking care of her plants and adding more homemade decorations to her apartment.
Zoë Peterson
Zoë Peterson is an actor and playwright from Louisville, Kentucky. In addition to earning her BFA in Acting from CCM, she also earned a Minor in English and Screenwriting Certificate. At CCM, Zoë's credits include Calonice in Lysistrata, Chorus Leader in The Trojan Women, Mrs. Souder/Zoe Lucas in The Burials and Professor Willard in Our Town. In 2023 she also helped to produce the Transmigration Festival of student devised plays. Outside of CCM, Zoë premiered her show Sally Salem and the Spooktacular Birthday Extravaganza at the 2022 Cincy Fringe Festival. In Louisville, Zoë is the youngest member of Derby City Playwrights and has performed with or had work produced by multiple companies. A character-driven artist with a particular interest in new works, horror and classical theatre, she often finds herself looking for genre bending or absurdist projects.
Watch the Senior Showcase in NYC: RSVP Today
Our Acting BFA program is internationally recognized for its quality and history of training successful actors. Our graduates follow careers in theatre, film, television and digital media.
Training for the BFA in Acting at CCM includes:
broad actor training in Meisner, Stanislavski, Michael Chekhov, improvisation and classical text;
specialized voice training in voice-over, phonetics, dialects, singing, vocal violence and voice production;
comprehensive movement training in Viewpoints, Suzuki, Mask, Clowning, LeCoq and motion capture;
unparalleled stage combat training with our full-time SAFD certified Fight Master;
extensive training in acting for the camera;
performance training in heightened and poetic text, devised work and contemporary productions;
master classes and seminars with acclaimed professionals from around the world;
a robust digital showcase for agents, managers and casting directors, with potential performances in New York and/or Los Angeles.