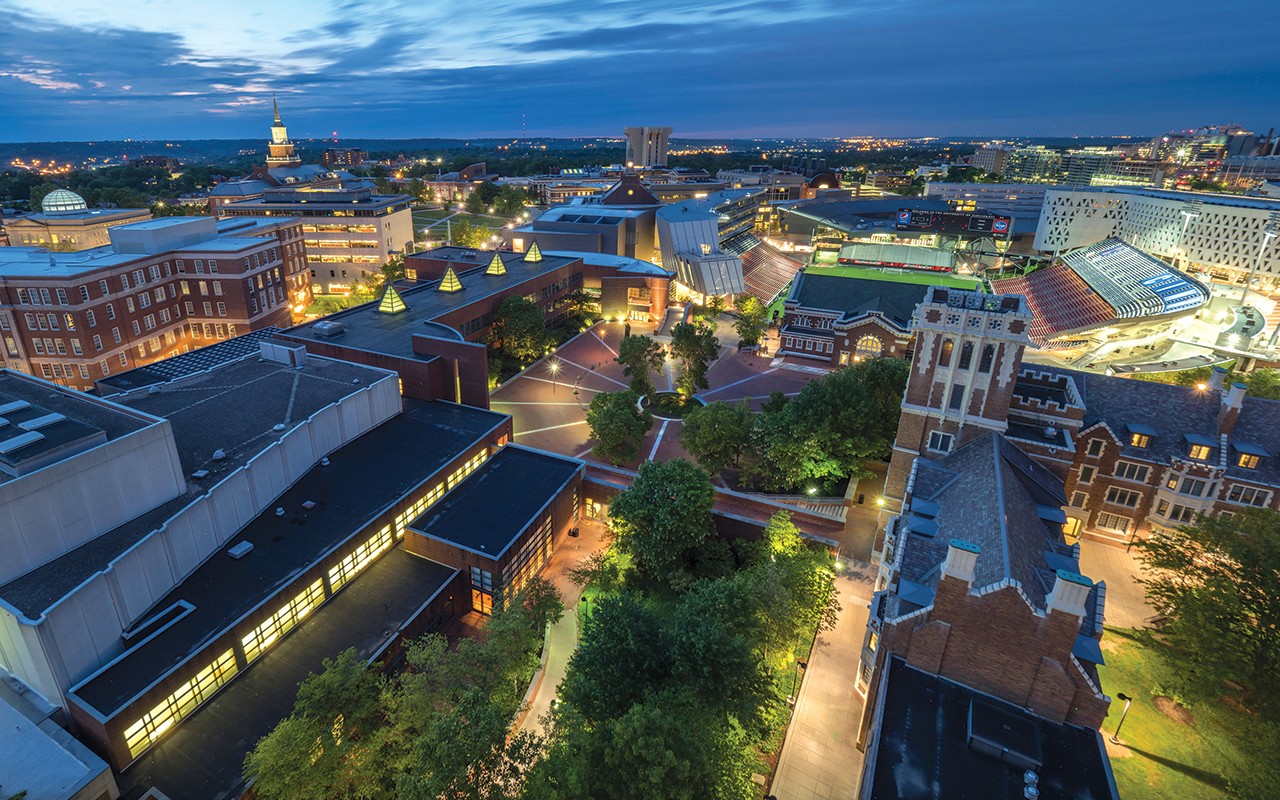 Diversity, Equity and Inclusion
At UC's College-Conservatory of Music, we believe that diversity is at the core of who we are and what we strive to achieve. We dare to lead by seeking, discussing, debating and presenting inclusive opportunities. This is our fundamental purpose as a college and university. Our commitment to excellence and diversity is affirmed in our university's very mission statement.
We work to bring out the best in our students, faculty and staff by valuing their unique backgrounds, experiences and perspectives — welcoming and leveraging individual contributions to collaborate, create, innovate and compete in a global society. We address issues of discrimination, harassment, sexual misconduct and retaliation so members of our community can work, learn, grow and thrive in a safe and supportive environment.
Ultimately, we aspire toward inclusive excellence by leading with courage and compassion, treating everyone with dignity and respect, and enhancing the quality of life for everyone with whom we connect.
What Diversity, Equity and Inclusion means to us
CCM believes that diversity, equity, and inclusion are inextricably linked to artistic excellence.  
Our broad and inclusive concept of diversity includes commonly recognized considerations such as race, ethnicity, gender, age, disability status, socioeconomic status, gender identity and expression, sexual identity, sexual orientation, religion, and regional or national origin.

CCM commits to creating and maintaining an equitable environment of belonging. We will recognize, support, and reward the work of all of our community members, especially those who have been historically excluded, through:  
Institutional Representation  
Resources 
Research 
Education 
Programming  
By fulfilling this mission, CCM will continue to be an innovative model for peer professional and academic organizations. 
Upcoming Trainings, Workshops and Events
Faculty and staff members are encouraged to take advantage of multiple workshops offered by the Office of Equity and Inclusion through Faculty OneStop.
Students can find a variety of workshops and virtual events on CampusLink.
UC offers a range of services related to equity, inclusion and support for students, faculty and staff. Browse this list to discover the range of resources available to you, from academic centers to accessibility services to crisis counseling to veterans affairs.
Spring 2022 Updates from CCM's DEI Committee: Past, Present and Future Initiatives
CCM's Diversity, Equity and Inclusion Committee is working with guest facilitator Dr. Nicole Robinson, creator of Cultural Connections By Design, to organize area-specific workshops with each academic division at CCM to address the unique challenges and situations within each area.
In March, CCM's DEI Committee will welcome six students to serve with the group; these students represent a variety of CCM disciplines including Musical Theatre, Media Production, Make-Up and Wig Design, Flute Performance, Arts Administration and Saxophone Performance.
The committee is also working to support student and faculty-led DEI projects with $10,000 in funding from CCMpower. The committee plans to open applications to CCM faculty and students to apply for DEI project funding in March.
DEI Committee faculty members are also working to organize more inclusive offerings like last week's film screening and Q&A presentation about "Boogaloo: The Greatest Story Never Told," a dance documentary by Bryce Hill and Levant Obulie that shared the untold story of the most influential but least known music and dance phenomena of the last half century. The committee is also planning a theatre arts workshop on Acting and Disability this spring, with more details to be announced. The next installment of CCM's Amplified Voices series welcomes guest artist Dr. Quinton Morris, founder of nonprofit organization Key to Change, for a presentation at 5 p.m. on March 8 in Tangeman University Center's MainStreet Cinema.
Expanding the Classical Canon: Spotlighting Performances
Outside of events specifically organized to promote and discuss creative DEI projects and initiatives, the college's performing ensembles are committed to expanding the canon of classical music by featuring more diverse repertoire by BIPOC, women and contemporary composers in CCM performances. This recently included student-led, sold-out performances of Joseph Bologne, Chevalier de Saint-Georges' L'Amant Anonyme and a CCM Philharmonia performance that featured Kutimbua Kivumbi (Stomp the Dust!) by CCM alumnus Shawn Okpebholo (DMA Composition, '07). Join CCM Choirs and the Philharmonia on March 11 for a performance that honors women through the healing power of the human voice, featuring Jeanne Louise Farrenc's Symphony No. 3 in G Minor, Op. 36, John Harbison's Mirabai Songs and Francis Poulenc's Stabat Mater.
African American Cultural & Resource Center (AACRC)
The AACRC's primary focus is to address the academic, social, spiritual, and cultural needs of the Black student population. The AACRC supports the mission of the university by recruiting and retaining students at UC. 
Bearcats Pantry
The UC Bearcats Pantry and Resource Center provides free food, hygiene items, cleaning supplies and professional clothing to students of all backgrounds with food and other insecurities.
CCM Black Student Association
The CCM Black Student Association (BSA) strives to support, empower, engage and connect (SEEC) the black students of CCM. The association's goal is to build strong positive relationships within our college, across our campus and throughout our community.
Dean of Students
The Dean of Students Office serves students and their families as they navigate the collegiate experience through support services and resources committed to students' advocacy, safety and well-being.
Ethnic Programs & Services
The Office of Ethnic Programs and Services provides quality programs and services that encourage academic excellence, positive social interaction, cultural enrichment, student leadership development and community service.
International Student Services
The International Student Services office exists to support UC's global students, scholars and staff. We advocate for you and work every day to meet your needs, from immigration advising to social interaction. We want to make sure that this message is clear from the moment you step foot on campus: You are welcome here.
Ombuds Office (Conflict Management)
The Office of the University Ombuds is a safe place for all members of the UC community to talk about university related conflicts, issues or concerns.
Student Organizations
One of the best ways to get involved at UC is by joining a student organization. The University of Cincinnati is home to over 500 student organizations that support a variety of interests. These interests range from political/activist, cultural, academic, social and many more!
UC Counseling and Psychological Resources (CAPS)
Students and members of the UC community concerned about students have access to mental health crisis care and consultation 24 hours a day 7 days a week.
UC Crisis Emergent Services/Suicide Prevention
We offer 24/7 phone crisis access to students wo are in need of immediate support through telephone consultations or after hours crisis support.
UC Equity, Inclusion and Community Impact 
A comprehensive resource that shares university-wide initiatives focused on Equal Opportunity and Access, Gender Equity and Inclusion (Title IX), Community Impact, Title IX Sexual Harassment procedures, Workshops and Events.
UC LGBTQ Center
The LGBTQ Center supports the mission of UC through a commitment to diversity, equity, leadership development, and intellectual inquiry with particular respect to sexual orientation and gender identity.
UC Student Wellness Center
The Student Wellness Center empowers students to make informed decisions regarding their health and wellness by providing evidence-based education, inclusive resources, and non-judgmental support.
UC Veterans Programs and Services
If you are a current member of the United States Military, a veteran, or an eligible dependent of a veteran, you can expect to receive quality and expedient services from our dedicated staff.
UC Women's Center
The UC Women's Center is committed to the personal and professional growth of women and gender non-conforming students by facilitating action toward intersectional gender equity, promoting social justice, and fostering connections for all students. 
Members of CCM's 2021-22 Diversity, Equity and Inclusion Committee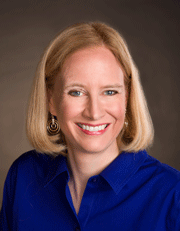 Amy C. Beegle
,
Associate Professor of Music Education (General Music)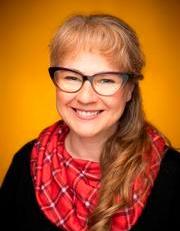 Rebecca Bromels
,
Interim Division Head of Theatre Arts, Production and Arts Administration (TAPAA); Chair and Associate Professor of Arts Administration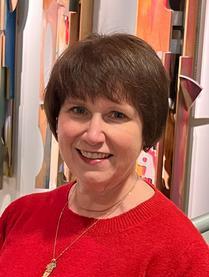 Anne Cushing-Reid
,
Assistant Dean and Director of Preparatory and Community Engagement Division; Adjunct Instructor of Arts Administration
Thomas P Gamboa
,
Assistant Professor and Assistant Director of Wind Studies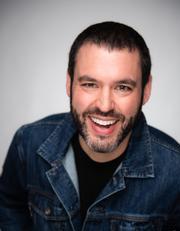 Brant Russell
,
Interim A.B., Dolly, Ralph and Julia Cohen Chair of Dramatic Performance; Associate Professor of Acting
Eric Daniel Santagata
,
Patricia A. Corbett Distinguished Chair and Associate Professor of Musical Theatre