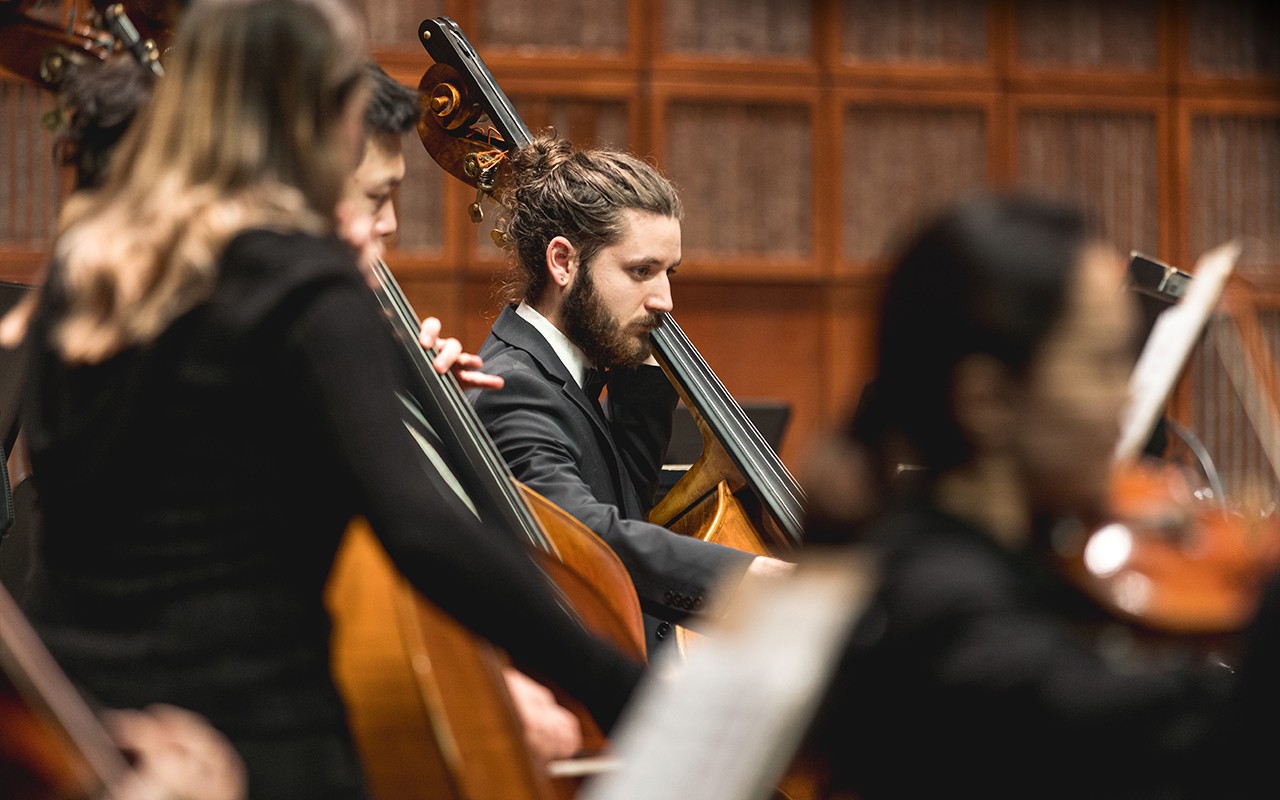 The study of music at CCM is strongly performance based. The cornerstone of all degree programs is private lessons with faculty, who serve as mentors for students and direct their individual musical, performing and teaching growth.
The curriculum emphasizes the development of the well-rounded, holistic musician by providing a solid background in music history and theory as well as areas specific to each musical medium.
Undergraduate students enjoy a close collaboration with the University of Cincinnati through a general education core that supplements their education with academic course work while graduate students specialize more precisely in their chosen field.
Video link: https://www.youtube.com/embed/qMBKor08GBI?rel=0
Where performance is the primary focus, the opportunities are abundant. CCM houses nearly 1,000 performances each year in state-of-the-art spaces. Each degree program culminates in at least one full, required solo recital. Students rehearse and perform frequently with over a dozen ensembles from orchestras to wind symphonies; from pit orchestras to combined choral productions; from early music to 21st-century compositions.
Chamber music study is a critical element of each program, and CCM holds annual concerto and scholarship competitions. Faculty and guest artists conduct regular studio classes and master classes. The CCM Student Artist Program even helps provide students solo and chamber music opportunities throughout the Greater Cincinnati community.
A powerful network of nationally and internationally renowned teachers and performers is available to students.