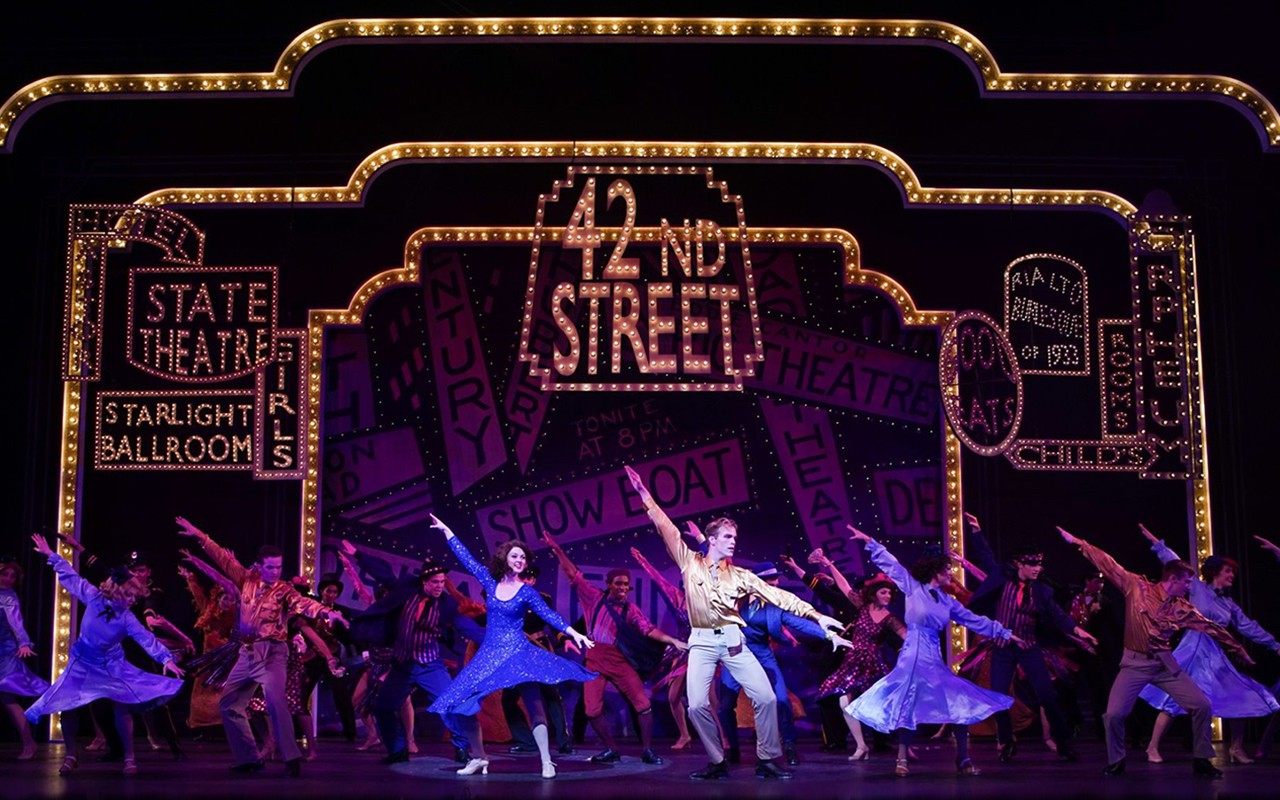 CCM set the standard for musical theatre training ... literally. CCM Musical Theatre was the first program of its kind in the US, and it continues to be a leader in the industry.
A four-year bachelor of fine arts (BFA) program, it was used by the National Association of Schools of Theatre in formulating the guidelines for the accreditation of Musical Theatre programs nationwide.
The program provides professional conservatory training designed to help singers, dancers and actors become accomplished musical theatre performers. Students participate in a number of productions while in residence and create a freshman and a senior showcase, the latter functioning as their New York debut for agents and casting directors. In addition, students undertake courses in English, history, psychology, dramatic literature, social and ethical issues and the humanities.
If you are a high school student intent on studying musical theatre, more I cannot wish you than to enroll at the University of Cincinnati College-Conservatory of Music.
Peter Filichia Theatre Week
What do Christy Altomare, Shoshana Bean, Ashley Brown, Josh Breckenridge, Ryan Breslin, Kristy Cates, Andrew Chappelle, Max Chernin, Max Clayton, Nikki Renée Daniels, Julian Decker, Alysha Deslorieux, Mickey Fisher, Mia Gentile, Jessica Hendy, Blaine Krauss, Marcia Lewis, Kevin McCollum, Pamela Myers, Karen Olivo, Faith Prince, Lee Roy Reams, Noah Ricketts, John Riddle, Raven Thomas, Tom Viola and Betsy Wolfe—to name just a few—have in common? They all attended CCM!
CCM Musical Theatre graduates are following careers as performers and creative artists in every facet of the entertainment industry. CCM Musical Theatre graduates are working on Broadway and throughout the nation in such productions as Anastasia, Hamilton, Waitress, The Book of Mormon, Pippin, Wicked, Jersey Boys, Les Miserables, Kinky Boots, Big Fish, Newsies and The Lion King. Students represent CCM in national and international touring productions, in dinner theatres and theme parks, on cruise ships, on television, in talent agencies, as producers and in many of the related entertainment fields.
Musical Theatre training at CCM includes:
a two-fold approach to vocal training with private voice lessons focusing on technique and "vocal coaching" that integrates voice and acting skills in the interpretation of the musical theatre song;
a rigorous acting curriculum that includes the work of Anne Bogart, Michael Chekhov, Sanford Meisner and Robert Cohen, as well as Suzuki actor training, cabaret techniques, audition skills and acting for the camera;
extensive dance training in ballet, jazz, tap, modern and Pilates, in addition to the opportunity to explore choreography for the musical stage;
showcases that bookend the training experience: a Freshman Showcase presented in Cincinnati and a Senior Showcase presented for agents and casting directors in New York City;
a comprehensive production schedule with five musicals presented in three dynamically different "state of the art" theatre spaces each season.
CCM's program consistently produces some of the most talented and well-trained collegians in the nation
Scott Cain Talkin' Broadway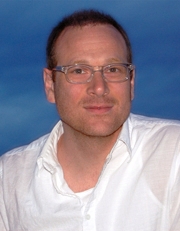 Vincent DeGeorge
,
Associate Professor, Joseph Weinberger Chair of Acting for the Lyric Stage
Katie Ann Johannigman
,
Visiting Assistant Professor of Musical Theatre
Eric Daniel Santagata
,
Associate Professor and Patricia A. Corbett Distinguished Chair of Musical Theatre
Taylor J. Stilson
,
Assistant Professor-Educator of Musical Theatre Voice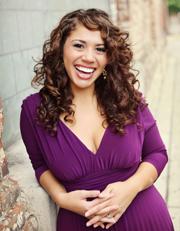 Keyona B. Willis
,
Assistant Professor-Educator of Musical Theatre Voice
At CCM we are in the business of turning out "Triple Threats" — talented young people who can sing, dance and act with equal accomplishment. Our students contribute positively to the growth of the American musical theatre. We encourage them to explore techniques beyond the spoken word to project dramatic ideas. We make the non-literal an essential part of the creative and interpretive process.

We are extremely proud of our program at CCM and regard our students as members of a large theatrical family. We have a demanding and difficult course of training with intensive class-work and little time for relaxation. However, we provide our graduates with the wherewithal to survive in a highly competitive field.

What does it take to land a Broadway show? Hard work, talent, luck – all backed up by a good education.
Playbill Magazine
Please remember that the training at CCM is rigorous. We are preparing young people for an inordinately difficult and heart-breaking profession. It is not the school for everyone and not everyone is the kind of student for us. Our admission standards are highly competitive — we accept about 5% of those who audition for us annually. We keep our classes small so that individual attention from the faculty can be maintained.

We keep our eye on the future. Our aim is two-fold: to meet the needs of the professional student in preparing for a career in the performing arts and to engage that student in a meaningful educational experience. We see no inconsistency in our dual roles of career builders and educators. For the performer of the future the qualities of critical, analytical and independent thinking so essential in the study of the arts and sciences, also serve as a valuable foundation for creative work. As the boundaries among the performing arts become less clearly defined, a broadly based education becomes an essential tool for the performer.

We nurture aesthetic values in our students by encouraging them to examine their own ideas about quality in the arts — in other words by engaging their critical faculties. We focus on individual ingenuity and examine the nature of artistic communication. We want our students to find their study of the performing arts an enriching experience, one that they can sustain after graduation.
Applicants must submit the required pre-screening materials via getacceptd.com/ccm on or before December 3 in order to be considered for admissions and invited for an audition.
Please note: If you are not invited to audition for the Musical Theatre program your materials will not be reviewed by the Acting program unless you have also submitted a pre-screening application for Acting. Separate pre-screening submissions, following the instructions for each program, must be submitted if you wish to be considered for both Acting and Musical Theatre.
Pre-screening Requirements
Each piece should be filmed/uploaded as a separate piece of media. No continuous videos. Applicants are encouraged to use standard technology/recording devices that are available to them (i.e. smartphones, tablets, etc).
There should not be a separate introduction or "slate" video. Instead, "slates" are to appear at the beginning of each piece and included as part of the time allotment.

The proper slate for a song is to share your name, the song title, and show in which it appears.
The proper slate for a monologue is to share your name, the title of the play, and the playwright.

Songs: Applicants should prepare two contrasting pieces. One song should be a ballad and one song should be an uptempo so as to contrast style. Each song file should be 60-90 seconds (This time limit includes the slate at the beginning of the piece and is strictly adhered to; please do not upload media files longer than 90 seconds). Applicants must sing to musical accompaniment, which could include live or pre-recorded accompaniment. No "a cappella" singing (meaning singing without music). Songs should be filmed in a ¾ shot which means the top of the head to the knees should be visible in the frame. CCM requires Option A from the Musical Theatre Common Pre-Screen:

One song should be written before 1970. This song can be either the "uptempo" or the "ballad" (applicant's choice).
One song should be written after 1970 and contrast the style of the first.

Monologue: Monologues must be from a published play. Monologues cannot be from musicals, television shows, or movies. Each monologue file should be 60-90 seconds in length (this time limit includes the slate at the beginning of the piece and is strictly adhered to; please do not upload media files longer than 90 seconds). CCM requires Option A from the Musical Theatre Common Pre-Screen:

One (1) contemporary monologue (written after 1900), 60-90 seconds in length
The contemporary monologue should be filmed in a "close-up" shot which means the top of the head to the chest should be visible in the frame.

Dance: All dance media should be filmed in a "full body" shot taking care to keep the student's entire body in the frame at all times. Applicants do not need to slate in any dance media. Regardless of which style of dance you execute, the choreography and the movement should be story-driven and connected to the music where the applicant is dancing with a sense of purpose. CCM requires the Dance Option from the Musical Theatre Common Pre-Screen (and does not require the Ballet Option):

30-60 seconds of dance in whatever dance discipline you feel most confident. This may include, but is not limited to jazz, ballet, tap, modern, cultural dance styles, hip hop, lyrical, or contemporary.
Please do not submit "barre work".
Please use steps, movement, and physical vocabulary that you are familiar with and can execute well.
Dance media can be self-choreographed, but must be a solo video of you. This can include a show, competition, or other performance so long as you are clearly featured on your own.
All choreography must be performed to music; please no "a cappella" dance media.

Optional Wild Card: The Wild Card media is not required. Submissions should be no more than 60 seconds. Applicants do not need to slate in any wild card media. This media can be ANYTHING you want - a special skill, an interesting story about yourself, a passion speech, an instrument you play, etc. "What do you want us to know about you?" and "What makes you unique?"

Dance: Audition will be a combination from a current Broadway musical in the jazz idiom. Applicants should dress in basic dance wear. Women may wear character or jazz shoes or ballet slippers, with leotards, tights, dance skirts or non-bulky warm-up wear. Men should wear jazz or ballet shoes, tights, jazz pants, t-shirts or shorts. Sneakers are not recommended. 
Vocal: Prepare two contrasting selections from the Broadway repertoire, one ballad and one "up-tempo" number. Neither selection should be longer than 32 measures (longer auditions will be stopped). Numbers with multiple verses or repetitions should be cut with this limitation in mind. Selections should be appropriate to the age of the performer. 
Acting: Prepare a monologue from a contemporary play. Monologues may be comic or dramatic and should not exceed one minute in length (longer auditions will be stopped). Please choose age appropriate material.
See "Audition Best Practices" for additional advice. Due to the large number of musical theatre applicants, faculty or admissions staff will not be able to provide critiques of the auditions.
CCM will participate in the National Unified Auditions in January and February 2022. If invited to audition for the program, you may choose either an audition in Cincinnati or at one of the three National Unified Auditions sites.
At CCM, the audition for the Musical Theatre Program is as much to see who you are as how you perform. It is an opportunity for you to show your personality, the strengths and traits that make you a unique performer as well as your accomplishments in the three component areas of the program.
As we audition hundreds of applicants each year for admission to the Musical Theatre Program, please note that neither members of the Admissions Office nor Musical Theatre faculty can undertake to provide feedback or critiques of individual auditions. Thank you for your understanding.
CCM appears to be a great fit for me and I would like nothing more than to be a part of it. The quality and strength of the training, the facilities and the current students blew me away. The alumni list alone is spectacular! I love the fact that the program is so focused and I look forward to taking on the challenge of living and breathing musical theatre with you.
From an unsolicited letter of thanks following program auditions in Cincinnati
The dance call is the most direct part of the audition. It takes no immediate preparation, though several years at the barre are certainly beneficial. It consists of a warm-up (stretching exercises, floor-work, etc.) and a combination from a Broadway musical. The combination is taught to applicants as a group by students in the musical theatre program and is then performed in groups of five.
Applicants should learn the combination quickly and accurately and dance it with verve. Enthusiasm occasionally substitutes for lack of specific training.

Candidates should dress in basic dance wear or rehearsal attire — clothes which allow for ease of movement. Women should wear character shoes, jazz shoes or ballet slippers, leotards, tights, dance skirts or non-bulky warm-up wear. Men should wear jazz or ballet shoes, tights, jazz pants, t-shirts or shorts. No bulky or oversized sweat-pants or sweatshirts are permitted and sneakers are not recommended.
The vocal audition requires the preparation of two selections chosen from the standard musical theatre repertoire. One selection should have a sustained legato line; the second should be "up-tempo" and provide a contrast in rhythm, mood, characterization, style and approach. It may show special skills such as comic timing, dramatic flair, ability with patter, or, for women, the "belt" voice. By selecting songs that are similar in every way, inexperienced auditionees often miss the opportunity to show a range of abilities.

Selections should be no longer than 32 measures each. Long verses or repeated choruses are not recommended. Quality not quantity is the key, and most adjudicators would savor any performer who has the foresight to be succinct. Like Oliver, the adjudicators can always ask for more.

The entire audition should be memorized.

In Cincinnati, an accompanist will be provided. Auditionees should bring sheet music in the correct key with all cuts or repetitions clearly marked. Music should be placed in a binder for the benefit of the accompanist. Taped accompaniment is not acceptable in Cincinnati.

At auditions in all other cities (New York and Chicago) auditionees should provide recorded accompaniment on an I-Pod or CD (no cassette tapes, please.) Sound equipment will be provided, though auditionees may elect to use their own.
For the acting audition, auditionees should prepare a comic or dramatic monologue from a contemporary or classical play. The monologue should be suited to the age of the auditionee and should not be in dialect. The monologue should be no longer than one minute. Longer selections will be cut off by the timekeepers.

Adjudicators may engage applicants in a short question and answer session.

Auditionees must provide a head-shot or recent photograph and a resume listing theatre training and roles played. Scrapbooks, press-clipping and videotapes are not accepted.
The Musical Theatre program at CCM is the oldest in the country. It was established in 1968 by Helen Laird, with Jack Rouse serving as the first Chairman of the program. It served as the model for the National Association of Schools of Music (NASM) and the National Association of Schools of Theatre (NAST) in creating their guidelines for the accreditation of musical theatre programs in the United States.
The first graduate of the program was Pamela Myers (Class of 1969). In true "showbiz" fashion, she boarded a Greyhound Bus for New York City to seek fame and fortune. Her first Broadway audition was for a new musical written by a young composer and based on a series of one-act plays about life in the Big Apple. She sang a country and western song, "Little Green Apples" and was cast in the role of Marta. The composer was Stephen Sondheim; the musical was Company and nightly Pamela stopped the show singing "Another Hundred People." A year later she was nominated for a Tony Award for Best Supporting Actress. More recently, she returned to CCM as a guest artist, playing the role of Jeanette Burmeister in our production of The Full Monty and Aunt Eller in Oklahoma!
Since then, CCM has graduated many students who have made a name for themselves as performers, directors, musical directors, choreographers and producers. And we have continued our association with the Tony Awards, with the coveted statuette going to such names as Faith Prince (Class of 1979) for Guys and Dolls, Michele Pawk (Class of 1985) for Hollywood Arms, Stephen Flaherty for Ragtime, Kevin McCollum (Class of 1984) as producer of the musicals In the Heights, Avenue Q and Rent, Karen Olivo for West Side Story and Tom Viola (Class of 1976), in recognition for his work with Broadway Cares/Equity Fights AIDS.