CCM, in partnership with UC's Carl H. Lindner College of Business, boasts one of the few combined MA/MBA Arts Administration programs in the country. This rigouous 2-year program trains future CEOs and senior managers to lead professional performing, visual and cultural arts organizations.
Students learn within a thriving arts environment, providing numerous opportunities to gain practical experience through job placements, internships and CCM Graduate Assistantships.
The Arts Administration program is small and selective, accepting only eight to 10 students per class. This allows for a great deal of individual attention and concentration on developing the potential of each individual graduate student. Founded in 1976, the program has trained over 300 students, boasting a 100% annual job placement rate, with over 80% of total graduates currently holding positions with professional arts organizations. After completing the program, our graduates are equipped with core competencies in:
Strategic planning and decision making
Financial analysis and budget management
Leadership, organizational development and management of complex, changing organizational environments including boards, volunteer, staff, artists and audiences
Dynamics and logistics of institutional development including:

Marketing and revenue generation
Fundraising in its many facets
Education and outreach
Community relations
Advocacy
Production and distribution of art
Technology management and training
Legal, ethical and policy environments for the arts
Shekhinah Tigrah Nesikah Bathyehudah-Brown
,
Instructor - Adjunct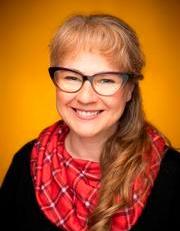 Rebecca Erin Bowman Bromels
,
Assistant Professor of Arts Administration, Chair of Arts Administration Department
Anne Cushing-Reid
,
Director of Preparatory and Community Engagement Division; Adjunct Instructor of Arts Administration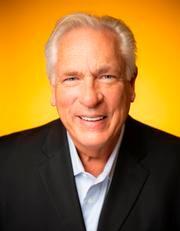 Denton J. Yockey
,
Head, Division of Theatre Arts, Production and Arts Administration (TAPAA); Professor of Theatre and Arts Administration; General Manager of CCMONSTAGE
Karen K. Faaborg
,
Professor of Arts Administration; Vice Provost for Faculty Administrative Services
As part of its core curriculum, the CCM Arts Administration program has a course called Current Issues Forum designated specifically for guest speakers, bringing students and industry arts leaders together to interact. Recent guest speakers include:
Laura T. Fisher: Actress and leader of the #NotInOurHouse Movement
Ashley Tongret: Director of Public Relations, Cincinnati Opera
Hillary Copsey: WCPO Contributor
Brian Franko: Senior Consultant, JCA Arts Marketing/The Pricing Institute
Sherri Prentiss: Vice President of Marketing, Cincinnati Symphony Orchestra
Jay Woffington: Executive Director, Cincinnati Shakespeare Company
John Bromels: Grantswriter, Cincinnati Playhouse in the Park
Kathy Wade: Co-founder and CEO, Learning Through Art, Inc.
Lauren Hess: Executive Director, Cincinnati Children's Choir
Amy Dennison: Program Manager, CCM Preparatory and Engagement
Glenn Plott: Director of Production, Cincinnati Opera
k. Jenny Jones: Professor of Acting, CCM
Buzz Ward: Managing Director, Cincinnati Playhouse in the Park
KellyAnn Nelson: Artistic Director, Young Professionals Choral Collective and Managing Artistic Director, Cincinnati Boy Choir
Jeanna Vella: Director of Marketing and Sales, Cincinnati Shakespeare Company
Pre-screening and Interview Requirements
Applicants must submit the required pre-screening materials via getacceptd.com/ccm on or before January 2 in order to be considered for admissions and invited for an interview.
Pre-screening Requirements
Professional Resume
Headshot
Unofficial transcript
Self-reported English language score (if applicable)
Applicants who pass the application review process will be notified and asked to select an interview date. Interviews are held on January 15 and 22.
Complete the online MA Application for Arts Administration Note: You should apply for full-time enrollment. 
Retrieve the following information to complete your application:


Official GMAT or GRE scores
Current Resume referencing details specific to arts administration experience (internships and positions held etc.)
Essay outlining professional goals and reasons for graduate study of arts administration
3 letters of recommendation
Official transcripts from all universities attended
Note: The video essay is not required for this program.

Any items that you did not submit online and need to be mailed should be sent to the below address: 

University of Cincinnati
College-Conservatory of Music
P.O. Box 210003
Cincinnati, OH 45221-0003
Please submit the materials listed above within four weeks of application submission. All materials must be received before the deadline as interview decisions will not be made prior to receipt of all materials.

Arts Administration faculty will arrange interviews in Cincinnati for qualified applicants. In cases where distance and cost are prohibitive, Skype interviews may be substituted. Note: We are not able to view your application until all materials have been received.
If you have questions about the MA application process, please contact Kandice Odister in the CCM Admissions Office.
MBA Degree Process (Dual Applications to the MA/MBA Program)
Complete the online MBA Application for Admission

Please note: You do not need to apply to the MBA program until after you have been accepted into the MA program at CCM. You are applying for the part time MBA program. Also, kindly note that in the MA/MBA program, CCM is your primary school. Your application should be submitted to CCM for the appropriate fall deadline. Regardless of when you apply to the MBA program, you should select the application the following spring (i.e. for fall 2020 entrance, select spring 2021 on the MBA application.) Your application will be reviewed immediately as the MBA program will be notified that you are an Arts Administration student when you apply to the program.

 To apply online, gather the following information to complete your application:

One essay
Official GMAT or GRE scores (if not already submitted to CCM)
Letters of recommendation, official transcripts, TOEFL scores and current resume and can all be pulled from your CCM file.

Any additional documents that you did not submit online and need mailed should be sent to the following address:
University of Cincinnati, Carl H. Lindner College of Business 
Attn: Graduate Programs Office 
Suite 606 Lindner Hall 
P.O. Box 210020 
Cincinnati , OH 45221-0020
If you have questions about the MBA application process, please contact Jason Dickman in the Graduate Programs Office at the Carl H. Lindner College of Business.