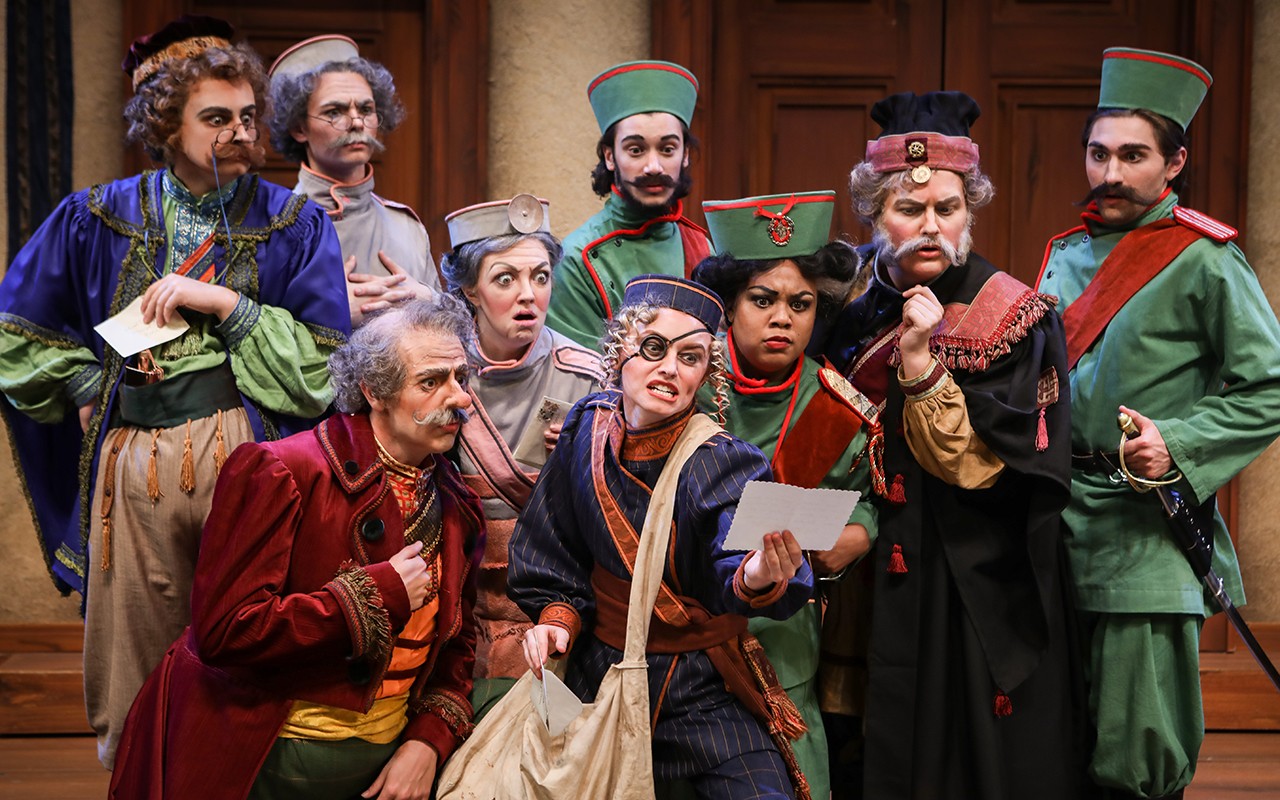 Do you want to be an actor? Find the next stage of your career at CCM. Our Acting BFA program is widely recognized for its quality and its history of training successful young actors. Our graduates are following careers in theatre, film and television.
Training for the BFA in Acting at CCM includes:
broad actor training in Meisner, Stanislavski, Michael Chekhov, improvisation and classical text;
specialized voice training in voice-over, phonetics, dialects, singing and voice production;
comprehensive movement training in Viewpoints, Suzuki, Mask, Clowning and LeCoq;
unparalleled stage combat training with an SAFD certified Fight Master;
acting for the camera training for a full year;
productions in film, classical and contemporary shows, as well as devised and new works;
a Senior Showcase for agents in New York and Los Angeles.
CCM Acting strives to create a safe place for all students. We seek to empower our students so that they can tell their stories from whatever their background or experience may be. We stand with the black community, communities of color, and our diverse students. We will listen. We will continue to work to be more inclusive and supportive of all artists. We believe that diversity, in all its forms, makes us stronger.
Experience CCM Acting's Senior Showcase
CCM Acting delivers a first-rate BFA program in acting.
Backstage Magazine
Our vision is to create an academic and creative environment in which students can learn important skills for the 21st century. We prepare actors for careers in theatre, film, television, and the media arts. Graduates of the program are writers, composers, producers and educators, as well as actors.
Online applications are due December 1 for fall admission in the BFA Acting program.

A student in CCM Acting is in demand for his or her talents, with students frequently being cast in film and commercial projects while in school. Union membership in AEA and SAG-AFTRA is encouraged. CCM Acting has a deep commitment to diversity and nondiscrimination.
Denise M. Dal Vera
,
Adjunct Instructor - Business Skills for the Actor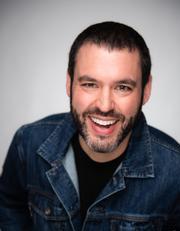 Brant Russell
,
Interim A.B., Dolly, Ralph and Julia Cohen Chair of Dramatic Performance; Associate Professor of Acting
Torie Wiggins
,
Adjunct Instructor of Acting, Arts Administration and Musical Theatre
Theatre Arts, Production and Arts Administration Division Head and Staff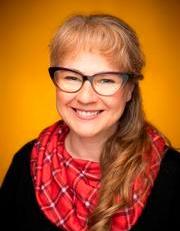 Rebecca Bromels
,
Interim Division Head of Theatre Arts, Production and Arts Administration (TAPAA); Chair and Associate Professor of Arts Administration
Applicants must submit the required pre-screening materials via getacceptd.com/ccm on or before December 3 in order to be considered for admissions and invited for an audition.
Please note: Submission of Musical Theatre pre-screening materials will not be considered for the Acting program. Separate pre-screening submissions, following the instructions for each program, must be submitted if applying for both Acting and Musical Theatre.
Pre-screening Requirements
Two contrasting monologues from full-length plays in two separate files. Choices may be contemporary or classical in any combination. Please choose roles in your own maturity and emotional range, and from material with which you are familiar and comfortable. The audition must be memorized and uploaded in two separate files with a separate slate for each stating your name, character, play and playwright. Each separate monologue may not exceed two and a half minutes. One video should be shot in close-up (head and shoulders) and the other should show full body.
Wild card video: A 60-90 second video sharing ANYTHING you want – a special skill, an interesting story about yourself, a passion speech, an instrument you play, or the answer to the question: "Why do you want to pursue a career in acting?" This will help us learn what makes you unique and what you want us to know about you.
Headshot/Resume
Perform two contrasting monologues, either contemporary or classical in any combination. These may be the same as your pre-screen choices, or they may be new and different. Each monologue should be no longer than two and a half minutes and within your natural age range. Be sure to read the entire play so you can demonstrate an understanding of the character and situation. You may use hand props.
One additional monologue (may be asked)
Adapated from the Handbook for Actors and Coaches by Robert E. Leonard

PLEASE seek roles in your own maturity and emotional range and from material with which you are familiar and feel comfortable. Never attempt an audition monologue without reading the entire play and understanding your character in the context of the play. Avoid material specifically written for monologue books. We need to see you tackle a piece from a full-length play with a fully developed character. Teen monologue books, with pieces like 'Angry Punk on the Subway' will not show you at your best. Good writing will always serve your purposes better than mediocre or poor writing. Your audition material represents 90% of your time on stage, so select the strongest horse to ride.
PLEASE look for selections with contrasting characters, moods, intentions, rhythms, emotional levels, and content.
PLEASE choose pieces that will maximize your strongest assets and minimize your weaknesses. Actors who take risks are very appealing to us, but gear your risk taking to interpretation rather than casting. Above all, do what you do best.
PLEASE try to avoid climactic material which requires great depth or intensity of emotion. There is simply not enough time to achieve these emotional peaks effectively and honestly. On the other hand, avoid dull and passive pieces which dwell on character or plot exposition. Your character should be actively involved in overcoming obstacles in order to fulfill an immediate objective or intention.
PLEASE work hard on memorizing the pieces well, and know what the monologue means, what all the words mean, and how to pronounce those words.
PLEASE have fun.
Please, no monologues from the following:
A Midsummer Night's Dream
The Boys Next Door
The Line That Picked Up 1,000 Babes and How It Can Work For You
The Vagina Monologues
The Woolgatherer
Getting Out
Macbeth
The Star Spangled Girl
Boys' Life
The Dark at the Top of the Stairs
Laughing Wild
the 'Queen Mab' speech from Romeo and Juliet
any monologue from a play by Neil LaBute

any monologue about auditioning or eating disorders
There are two ways to receive scholarship aid to study in CCM Acting at the University of Cincinnati. The first is through an academic scholarship called the Cincinnatus Scholarship. For details, please visit the Cincinnatus Scholarship Program website to learn more.
Every applicant is automatically considered for the CCM Talent Scholarship, which is awarded based on the audition and interview. No further applications or actions by applicants are required, other than applying and auditioning, to be considered for our modest talent scholarships.
The curriculum for the BFA in Acting from CCM is rigorous, demanding and thorough. The classroom training is practical and tailored to the individual, and it is designed to prepare artists for work as an actor in the twenty-first century. Recognizing that there is no one methodology guaranteed to unlock the potential of every individual student, CCM Acting offers diverse experiential training that puts student growth at the center.
Classroom training, with emphasis on acting, voice production, and movement, is the cornerstone of the CCM experience. Stage and film production work, taken as a class for credit, is the natural extension of the classroom where students put their training to the test in the rehearsal and production of major works from the theatrical canon and on film. In addition, master classes offered by internationally recognized artists complement the student training experience at CCM.
Each incoming class, numbering from 15-20 students, moves as a group through the four years of training. The curriculum is comprehensive, structured, and varied.
The acting track takes students through a progression from Viewpoints and Suzuki Training, to Meisner and Stanislavski Training, through an in-depth year in the Michael Chekhov Technique and finishes with a year of styles work.
The voice classes offer in-depth study of voice production, working knowledge of the International Phonetic Alphabet (IPA), Alba Emoting, rigorous dialect studies, verse and scansion, vocal health and voice-over work.
In the Movement sequence students encounter the Roth Technique, Laban training, Mask work, Clowing and Improvisation. Students encounter a year of combat training, including work in rapier, dagger, quarterstaff, unarmed and scrappy fighting; culminating in testing for the SAFD (Society of Fight Directors) and, if they pass the test, being recognized actor-combatants.
The Senior Showcase, the capstone experience for all seniors, serves as entry into the profession for graduating seniors. The Senior Showcase is performed for the industry (artistic directors, casting directors, agents and managers) in Cincinnati, New York and Los Angeles.
The required credits in Rehearsal and Performance are earned by being cast in departmental productions. As of the sophomore year all students are required to audition for every show produced by CCM Acting, which typically includes four full-length plays a year.
CCM Acting collaborates with the CCM E-Media Division to produce an annual CCM 48-Hour Film Festival.


The required credits in New Works Production are earned by yearly participation in TRANSMIGRATION: A Festival of Student Created New Works. From freshman through senior year every CCM Acting student is randomly placed on a team of students who write, create, produce, and perform in an origal 30 minute performance presented in festival format in in three similtaneous venues for a weekend in March.
Specialized conservatory courses are offered in Acting For the Camera, Audition and Business Skills For The Actor.
For elective credit students may choose to take voice lessons from the excellent CCM Voice Department, dance classes from the Dance Division or the Musical Theatre Department, or academics from the various other colleges of the University of Cincinnati.
CCM Acting students have a rich history of studying in amazing locations around the world. As well as studying abroad, many CCM Acting students complete internships with agencies and in the offices of casting directors in both New York and Los Angeles during the summer months. Many CCM Acting students also audition for and are accepted into various Summer Intensive Training programs, using the summer months to study with professionals on a daily basis in a new place with actors from around the country and world.
Because of the intensive work load during the school year, students looking for enrichment through study abroad, or internships, or intensive training programs, do so in the summer months.

CCM Acting has a rich history of placing students in some of the most interesting, challenging, unique, and life-changing experiences in the world, including:
Dublin Summer Intensive Acting Workshop (National Theatre School of Ireland Gaiety School of Acting)
Edinburgh International Fringe Festival (Edinburgh, Scotland)
The Dabaab Theatre Project (Nairobi, Kenya)
Royal Academy of Dramatic Arts Shakespeare Intensive (London, England)
Theatre MITU South India Artist Intensive (Bangalore, India)
The Orchard Project Core Company Artistic Intensive (Hunter, New York)
SITI Co. Summer Intensive Viewpoints and Suzuki Training (Saratoga Springs, New York)
Dell'arte Clowning Intensive (Blue Lake, California)
National Stage Combat Workshop (Winston-Salem, North Carolina)