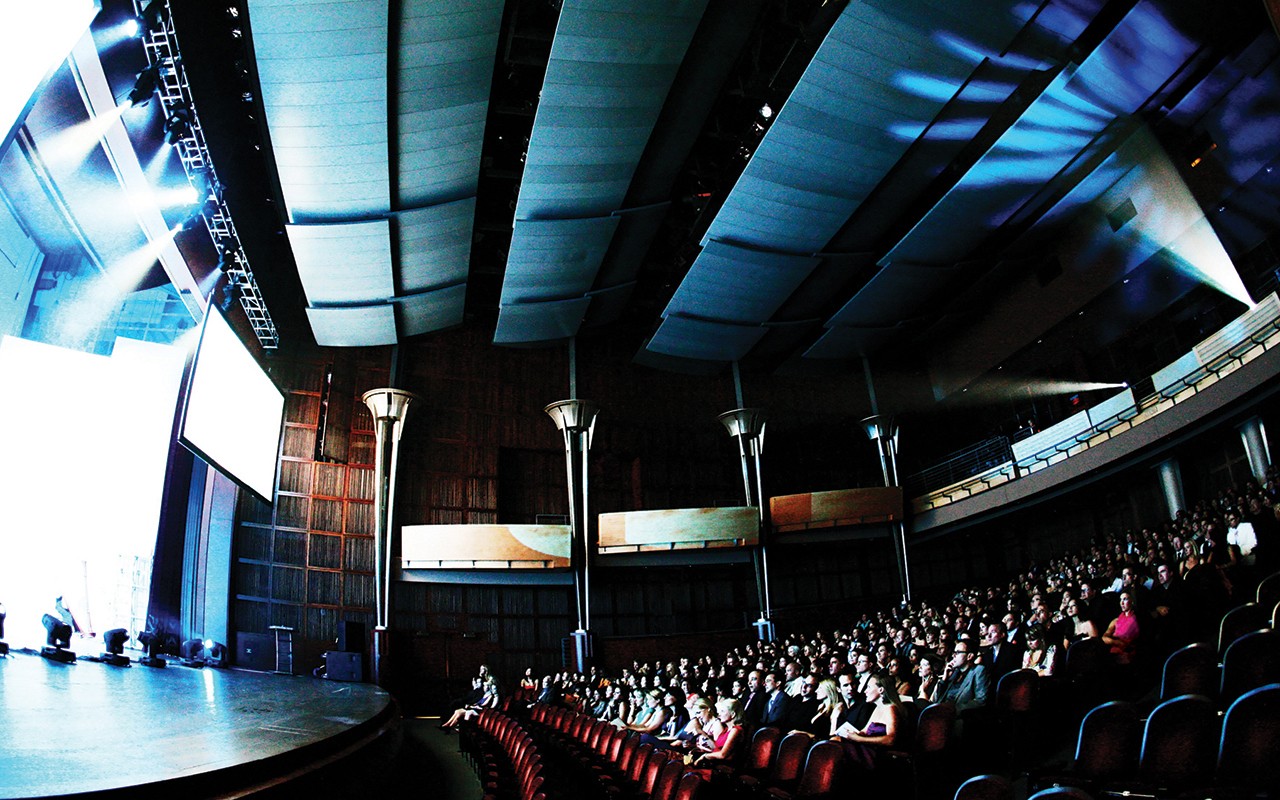 Performances and Public Events
Welcome to CCMONSTAGE, where next begins.
Before they appear on the world stage, tomorrow's arts leaders and luminaries get their start on the CCM stage.
CCMONSTAGE is the public's chance to see these "stars of tomorrow" today. Whether it's exhilarating concerts, breathtaking theatre, innovative multimedia presentations or inspiring public master classes, the artistry that you love lives here.

Video link: https://www.youtube.com/embed/qMBKor08GBI?rel=0
Join us for the premiere of the next episode of CCMONSTAGE Online on Friday, Feb. 12. Titled Joining Hands, this 30-minute-long virtual concert features CCM string quartet-in-residence the Ariel Quartet collaborating with master's degree students Cristian Diaz and Denielle Wilson, who are also both second-year participants in CCM's innovative Diversity Fellowship initiative with the Cincinnati Symphony Orchestra.
Enjoying the performance? Support CCM's students by making a gift to CCMpower:
Johannes Brahms: String Sextet in B-flat Major No. 1, Op. 18 (1860)
Felix Mendelssohn: String Quartet in D Major No. 3, Op. 44, No. 1 (1838)

III. Andante espressivo ma con moto

Wolfgang Amadeus Mozart: String Quintet in G Minor No. 4, K. 516 (1787)
The Ariel Quartet
Gershon Gerchikov, violin
Alexandra Kazovsky, violin
Jan Grüning, viola
Amit Even Tov, cello
With CSO/CCM Diversity Fellows
Cristian Diaz, viola
Denielle Wilson, cello
More About CCM's New Virtual Performance Series
CCM's "stars of tomorrow" are back on stage, and you get the best seats in the house!
CCMONSTAGE Online is a dynamic new series of digital concerts and performing arts presentations showcasing the unparalleled artistry and expertise of CCM's students, faculty and staff. Here's a sneak peek at our upcoming performances:
Video link: https://www.youtube.com/embed/M00oNZePXk0?rel=0
Our series premiere is now available for on demand viewing. Additional episodes will be released throughout 2021!
Video production by MasseyGreenAVP, LLC. This digital performance series is made possible by support from CCMONSTAGE Online Broadcast Sponsors CCMpower and ArtsWave, and CCMONSTAGE Online Production Sponsors Dr. & Mrs. Carl G. Fischer.
Update On Public Events
A carefully crafted blend of in-person and virtual offerings, in addition to enhanced health and safety measures, is providing our students with the best collegiate experience possible in this new era of living and learning.
With large, in-person gatherings still prohibited, CCM's performances and other on-campus activities will continue to be closed to the general public until further notice.
We will continue to share updates and additional information online and in future installments of our CCMONSTAGE Online email newsletter.
Performance dates and details subject to change.