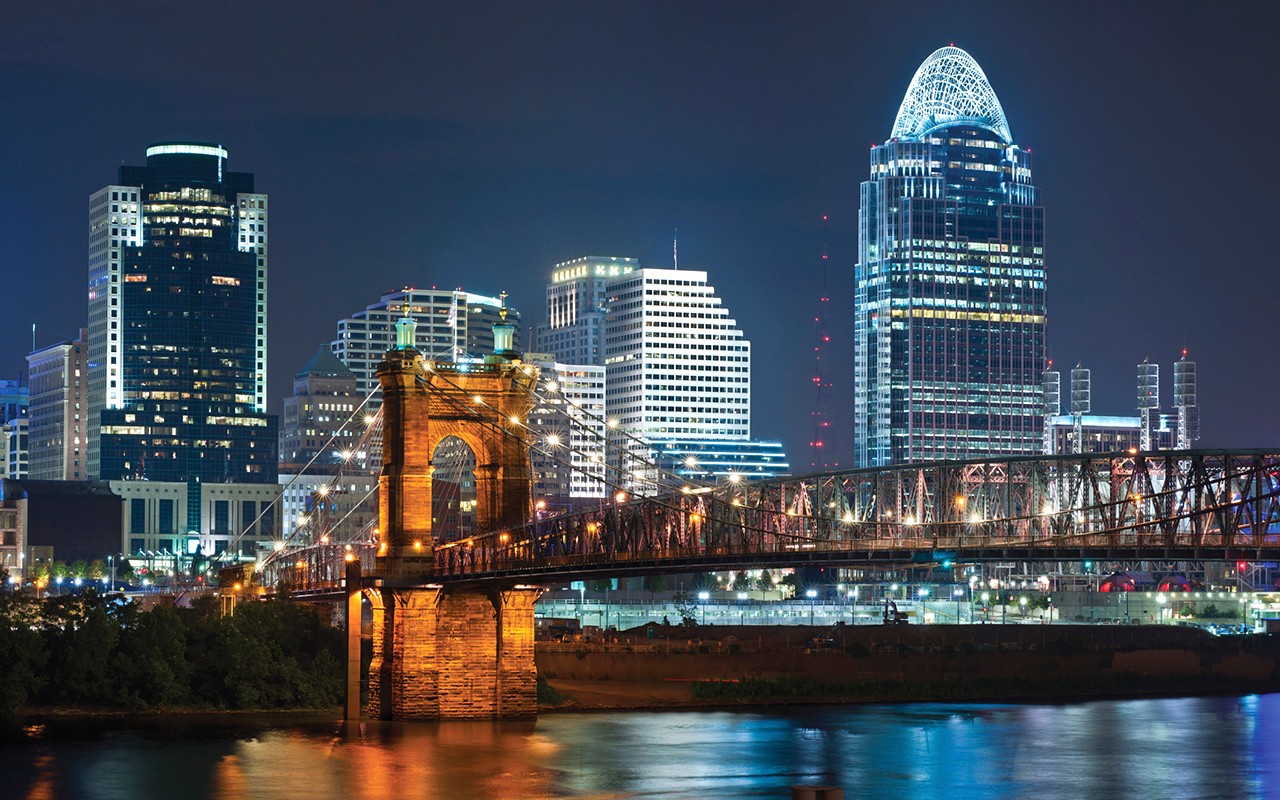 The city of Cincinnati is home to a vibrant arts community and an environment in which collaborations and innovations flourish.
The city has a population of approximately 300,000. The metropolitan area, which includes 15 counties, has a population of approximately 2.1 million.
Cincinnati is home to nine Fortune 500 companies and two Fortune 100 companies. More than 300 colleges and universities are located within a 200-mile radius of the city.
Cincinnati has been named the fifth most affordable metropolitan area in the US, the ninth best city for raising a family and the ninth safest city in the US by Forbes. The city is home to seven professional sports teams and an award-winning zoo. Cincinnati's rich history is steeped in the arts with an orchestra, opera company, ballet company, art museums, theaters and much more.
Founded in 1895, the Cincinnati Symphony Orchestra is the sixth oldest orchestra in the U.S. and represents an evolution of 200 years of musical tradition in the Queen City. The Cincinnati Opera is the second oldest opera company in the United States, having performed its first show in 1920. The Contemporary Arts Center, founded in 1939 as the Modern Art Society and one of the first institutions in the U.S. dedicated to exhibiting the art of our time, opened its groundbreaking new building in May 2003.
View the options below for a sampling of what Cincinnati has to offer.