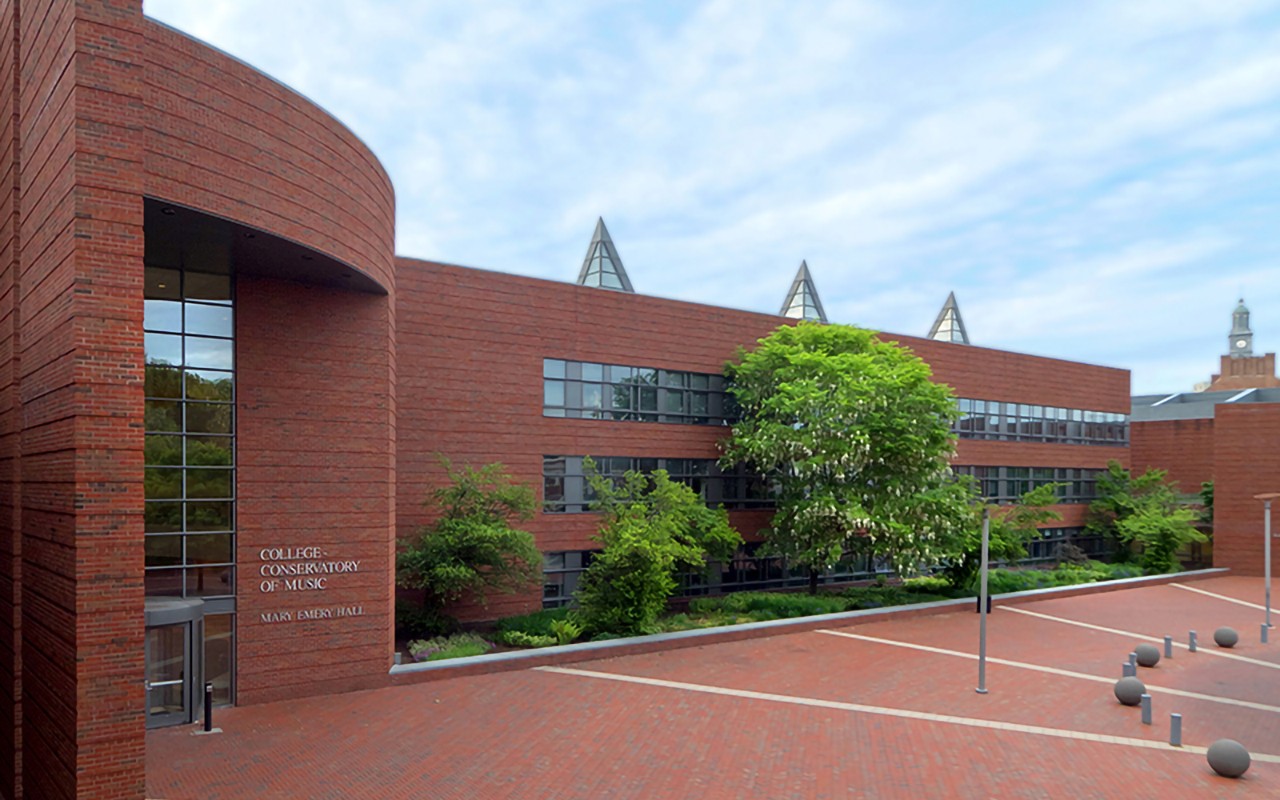 Completed in September 1999, Mary Emery Hall is CCM's central administrative and instructional space, as well as the home for the college's impressive electronic media facilities.
College and administrative offices
Expanded classroom and teaching studio facilities, including two large master classrooms
The Walter and Marilyn Bartlett Television Production Center, consisting of a full multi-camera television studio and control room
The Lawrence A. Leser Newsroom equipped with a Comprompter ENR system
The J. Ralph Corbett Audio Production Center with audio recording studio
The Judy and Jim Van Cleave Multimedia Laboratory
The Jack and Joan Strader Radio Center, a closed circuit cable radio station, a teleconferencing facility and the TV Cable Channel 4
Electronic piano lab with 28 pianos
Early Music and World Music lab
Division offices for electronic media; composition, musicology and theory; and music education.
Internet-ready classrooms
Faculty offices
Robert J. Werner Recital Hall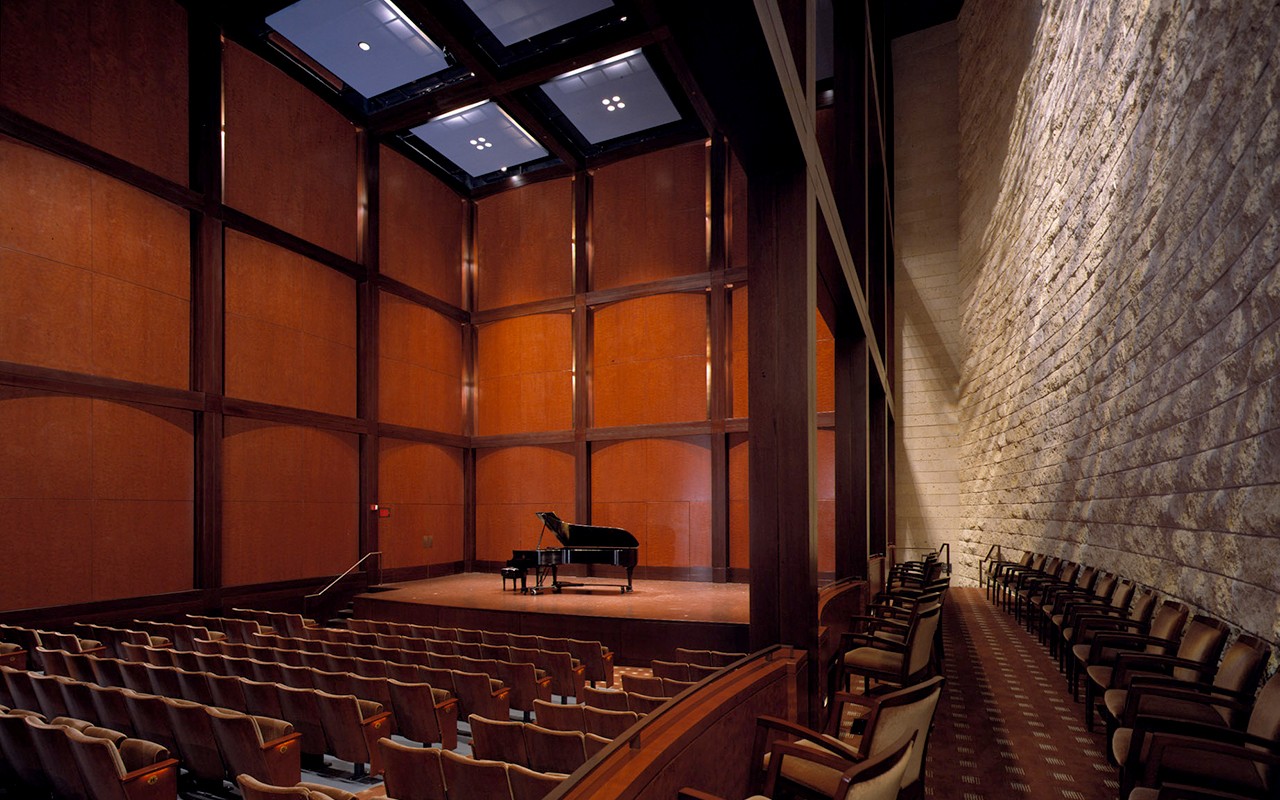 This 250-seat recital hall serves as a performance and rehearsal space for chamber music, ensemble and recital performances. This intimate, comfortable hall supports activities at CCM ranging from faculty artist and student recitals to appearances by distinguished visiting artists and ensembles.