Corbett Center for the Performing Arts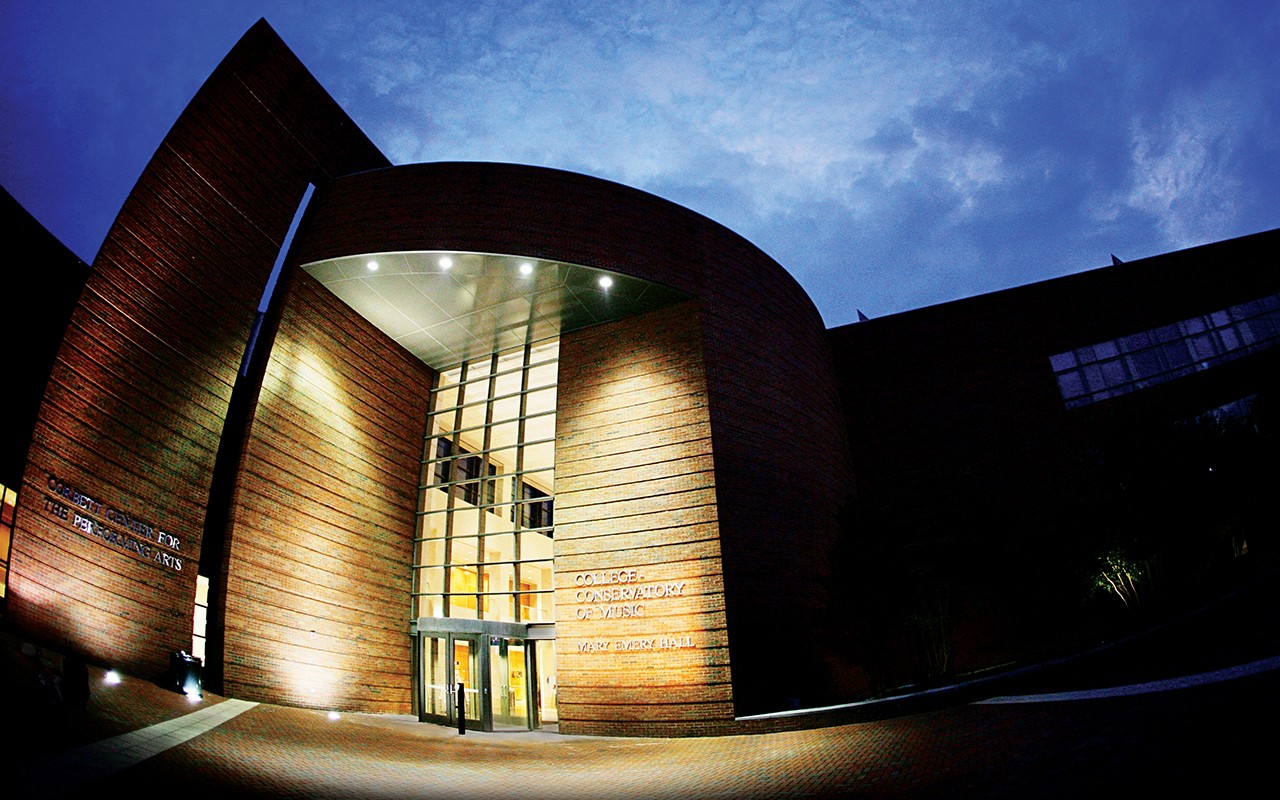 The Corbett Center for the Performing Arts is the centerpiece of the CCM Village, featuring a fully equipped proscenium theater and a comprehensive theater production wing.
The history of CCM facilities has been long tied to the generosity of Patricia and J. Ralph Corbett, and the Corbett name is much in evidence throughout the facility.

Three dance studios (with observation room), therapy and dressing rooms
Five large movement and acting rehearsal rooms
Digital recording and editing studio, a MIDI lab and computer workstations for music notation and sequencing programs
Teaching studios
Internet-ready teaching/presentation "smart classrooms"
Full orchestral and band rehearsal halls
Jazz Record Library housing over 10,000 historic LP's
Administrative offices for dance, jazz studies and opera/musical theatre/drama/arts administration
CCM Preparatory and Community Engagement Offices
In addition, the Corbett Center houses:
Opened in 1971 and fully renovated in 2018, this 378-seat modified thrust theater is used for ballet, chamber and solo recitals, along with opera, musical theatre and acting performances. It contains a large Casavant Tracker organ.
The renovated 140-seat recital hall contains a Balcolm and Vaughan organ of 44 ranks, a gift of Mr. and Mrs. John J. Strader, IV. Watson Hall also serves as a fully equipped smart classroom.

Opened January 1996, the theatre production wing includes:
8,500 square foot scene shop
3,000 square foot costume shop
Wig, make-up and prosthetics studios
1,500 square foot design/drafting studio
800 square foot light lab
CAD drafting stations
Sound design studios
Theatre design and production offices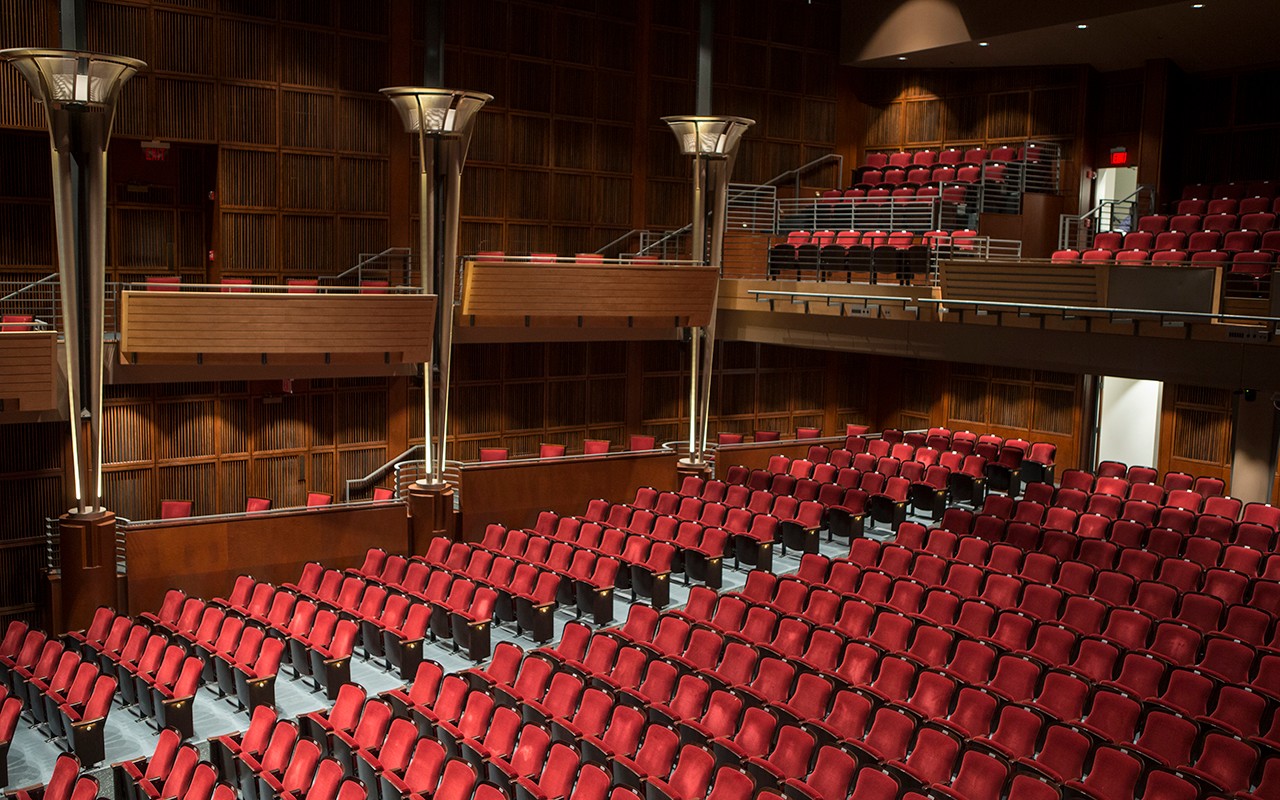 Originally opened in 1967 and most-recently renovated in 2018, the 663-seat Corbett Auditorium is fully equipped with complete stage and lighting facilities for the presentation of choral, orchestral and wind concerts, ballet, opera, musical theatre and recitals. Fiber connectivity to CCM audio and video recording studios allows all performances to be recorded. The auditorium contains a three-manual Harrison and Harrison (English) organ of 60 ranks. The auditorium facilities also include guest and chorus dressing rooms and adjacent warm-up rooms.
Cohen Family Studio Theater
This studio theater with flexible seating for approximately 120 serves as the home for CCM's workshop series and laboratory productions. Opened in 1999, the studio theater has quickly become one of CCM's most dynamic performance spaces. In 2002 the studio theater was renamed in honor of the A.B., Dolly and Ralph Cohen Foundation's $3.8 million gift to CCM.