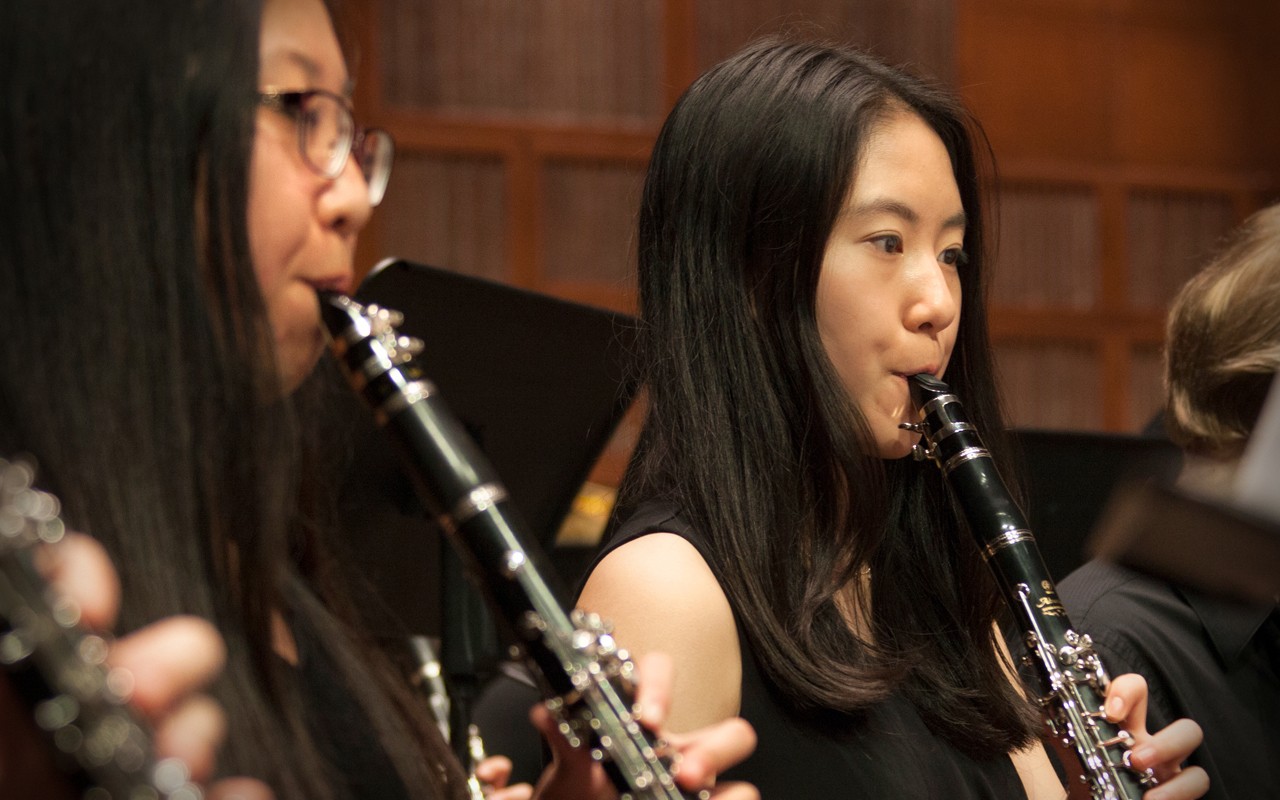 CCM Preparatory offers a wide variety of programs in music, dance and theatre arts for arts enthusiasts of all ages and abilities — including classes for adults, young children, teens and pre-professional students preparing for a future in the performing arts.
Browse CCM Prep's program offerings to find the perfect arts opportunities for you and your family, from early childhood through adult. 
If you have any questions please feel free to call the CCM Prep office at 513-556-2595 or email ccmprep@uc.edu.
CCM Preparatory is committed to support arts education for all people regardless of age, ability or financial situation. We partner with area schools, social organizations, and other arts organizations to assist with these efforts. CCM Preparatory promotes the health and wellness benefits of the arts through programs such as the Music & Wellness Coalition of Cincinnati, and the Cincinnati Arts Association's Arts in Healing project.
Lives United: Music, Arts & Community
Lives United: Music, Arts & Community (LUMAC) is a community engagement initiative located in Mt. Auburn. The purpose of the LUMAC initiative is to provide a performance venue for young and aspiring artists and to increase access to the arts for the Mt. Auburn neighborhood and surrounding communities.
In partnership with CCM Preparatory and Community Engagement, the goal is to create a dynamic hub for music and the arts, which will further a mission of justice, compassion, inclusion, and wholeness. Concerts and events, often featuring CCM student artists, are presented free of charge for the community.
Contact Anne Cushing-Reid for more information about the program.
CCM Preparatory activities and performances can be found at various fairs and community events throughout the area, promoting the arts as a vital element of everyone's lives. CCM Preparatory also supports deserving students with scholarships and financial assistance. CCMPower, Cincinnati Symphony Club and many private donors assist in supporting financial assistance and scholarships to deserving students.
CCM Preparatory and Community Engagement is proud to be fully accredited by the National Association of Schools of Music, the National Association of Schools of Theatre and the National Association of the Schools of Dance. We are the only community school in the state of Ohio with this distinction.
We are a member of the National Guild for Community Arts Education, the Ohio Alliance for Arts Education, the Greater Cincinnati Alliance for Arts Education, the Cincinnati Music & Wellness Coalition, and the Suzuki Association of America. CCM Preparatory and Community Engagement is a founding member of the Music Development Program.