Dieterle Vocal Arts Center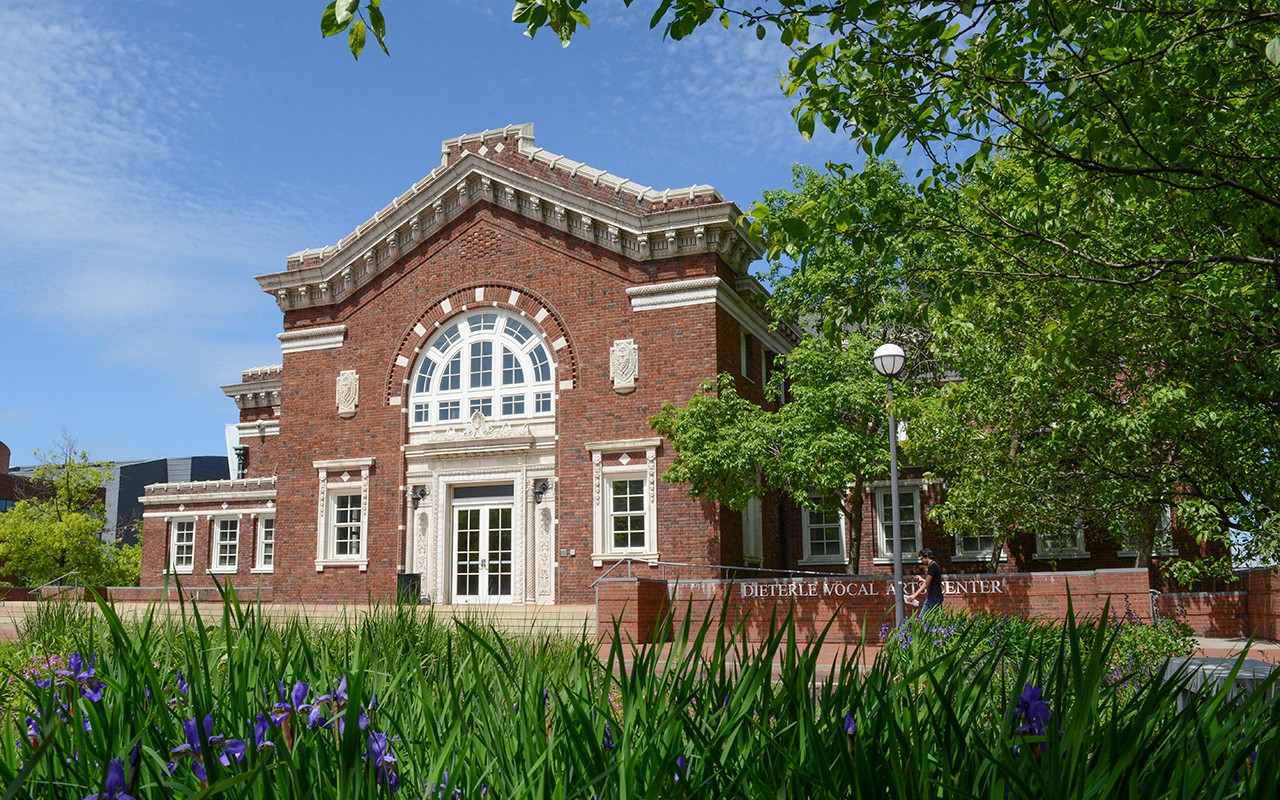 Originally opened in 1910 as the Schmidlapp Gymnasium, the Dieterle Vocal Arts Center (DVAC) was extensively renovated and reopened in January 1995 as the home to CCM's Voice, Opera, Choral and Accompanying departments.
19 faculty studios

Three private coaching rooms

Two warm-up rooms
100-seat choral rehearsal room
Choral library
Nippert Rehearsal Studio
Italo Tajo Archive Room
The Nippert Rehearsal Studio is a grand opera-scale rehearsal space with dressing rooms and technical support. It doubles as a performance venue for workshops and concerts.
DVAC is the result of the gifts of Mr. and Mrs. Louis Nippert. The building overlooks UC's recently-renovated Nippert Stadium, the fourth-oldest playing site and fifth-oldest stadium in college football.