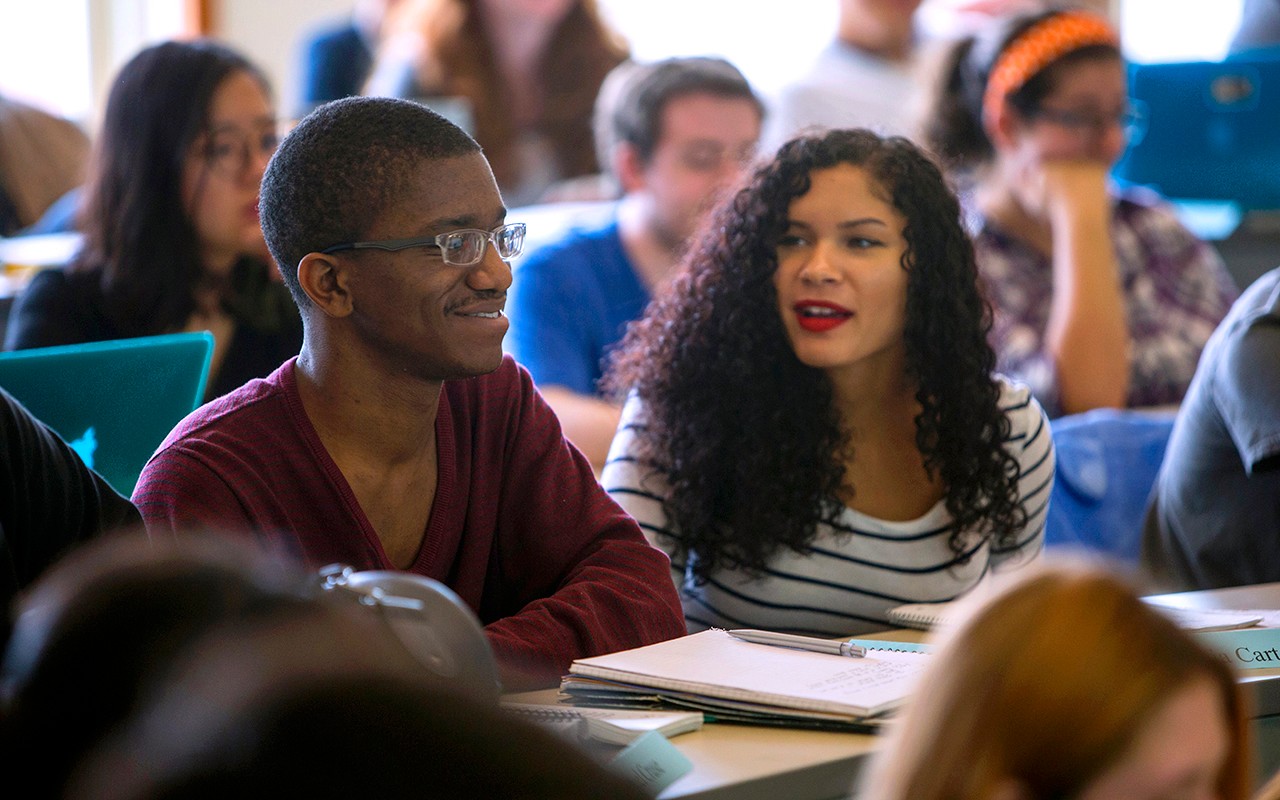 Thank you for your interest in CCM! Nationally ranked and internationally renowned, CCM is a preeminent institution for the performing and media arts.
We offer more than 100 undergraduate and graduate programs for those who want to master their chosen art form, including experiences and opportunities in music, media production, musical theatre, acting, arts administration and more. Not sure where to begin? Find your interest with our program search tool.
CCM has been ground zero for ground-breaking artistry since 1867 and remains a leading choice for students who want the advantages of a top-tier conservatory combined with the breadth and depth of a major urban research university. The CCM Admissions and Student Services Office is available to help prospective students become part of this community of opportunity and innovation.
The CCM Experience
CCM provides life-changing experiences within a highly creative and multidisciplinary artistic environment. Don't just take our word for it, though. Hear what our students have to say about life at CCM.
CCM provides students with professionally-oriented immersive experiences in order to prepare them to enter directly into performing and media arts careers. Students are expected to enroll continuously full time (fall-spring) while completing the major requirements of the degree. Learn more about CCM's Residency Policy.