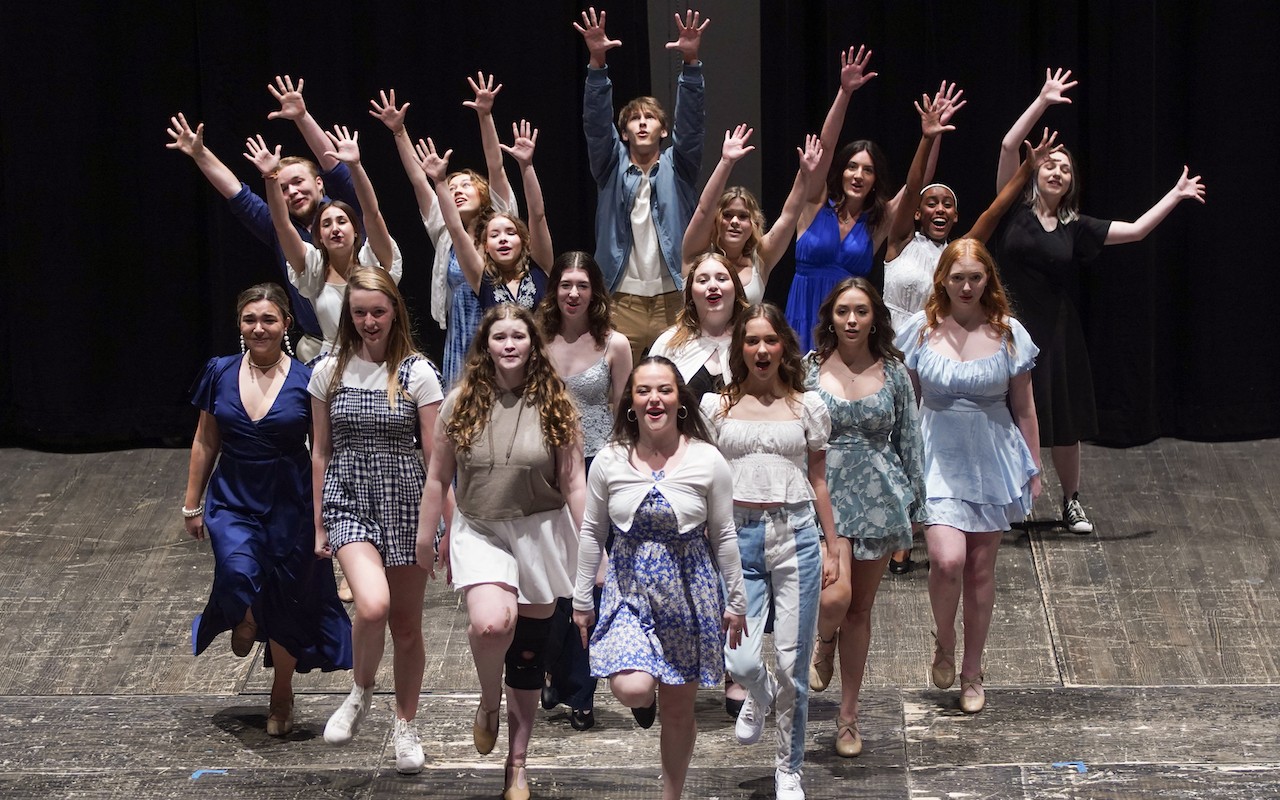 The Theater Arts Division of CCM' Prep offers classes and programs that promote the essential skills necessary for students interested in acting and/or musical theatre.
With a focus on creating and building collaborative young artists, classes work with all aspects of acting and musical theatre. Our acting and musical theatre classes prepare the actor for the entire process — from various audition prep and techniques, improv games and application, monologue and scene work, vocal pedagogy and dance to script mining and character development.
Actors gain experience working with others and gain the knowledge to conquer the individual work that goes into a theatrical performance. The joy of acting and musical theatre is nurtured by our long-standing faculty of working professionals. Emphasizing the "play" in learning, each class level is designed to meet the young actors where they are and encourage them to leave and strive to gain more practical experience encompassing a character on stage and screen.
CCM Prep's Theatre Arts programs in acting are open to students ages 7-18. Acting classes emphasize basic acting skills including improvisation, characterization, movement, vocal production, script analysis and scene study. Talented and passionate high school students can study theatre at an advanced level in Acting/Advanced Scene Work.
Acting is a performing art in which movement, gesture, and intonation are used to realize a character for the stage, motion pictures, or television. Acting explores the following principles: Purpose/Objective, Obstacles: what must be overcome, Tactics/Strategy, and Circumstances and Relationships, there creating an atmosphere based in teamwork and personal growth between peers.

CCM Prep's Theatre Arts programs in musical theatre are open to students ages 7-18. Students in the Musical Theatre Apprentice Company receive instruction in audition preparation, vocal music, dance and performance technique while working toward a full-scale musical production.  Talented and passionate high school students can study theatre at an advanced level in the Musical Theatre Intensive. These programs require an audition and a significant commitment from the student.
Musical Theatre is an art form that integrates singing, acting, dancing and production for the purposes of storytelling. It is an artistic field that is interdisciplinary and incorporates artistry and academic analysis as a way to enhance performance. Students in our musical theatre classes explore ALL of these disciplines and learn the art of interacting with other peers through storytelling, dance, acting and song. 
Private lessons, including audition preparation and coaching for performances, also are available from our theatre arts faculty. Please contact the CCM Prep office to discuss options that best suit students' interests and abilities.