Orff Schulwerk Teacher Education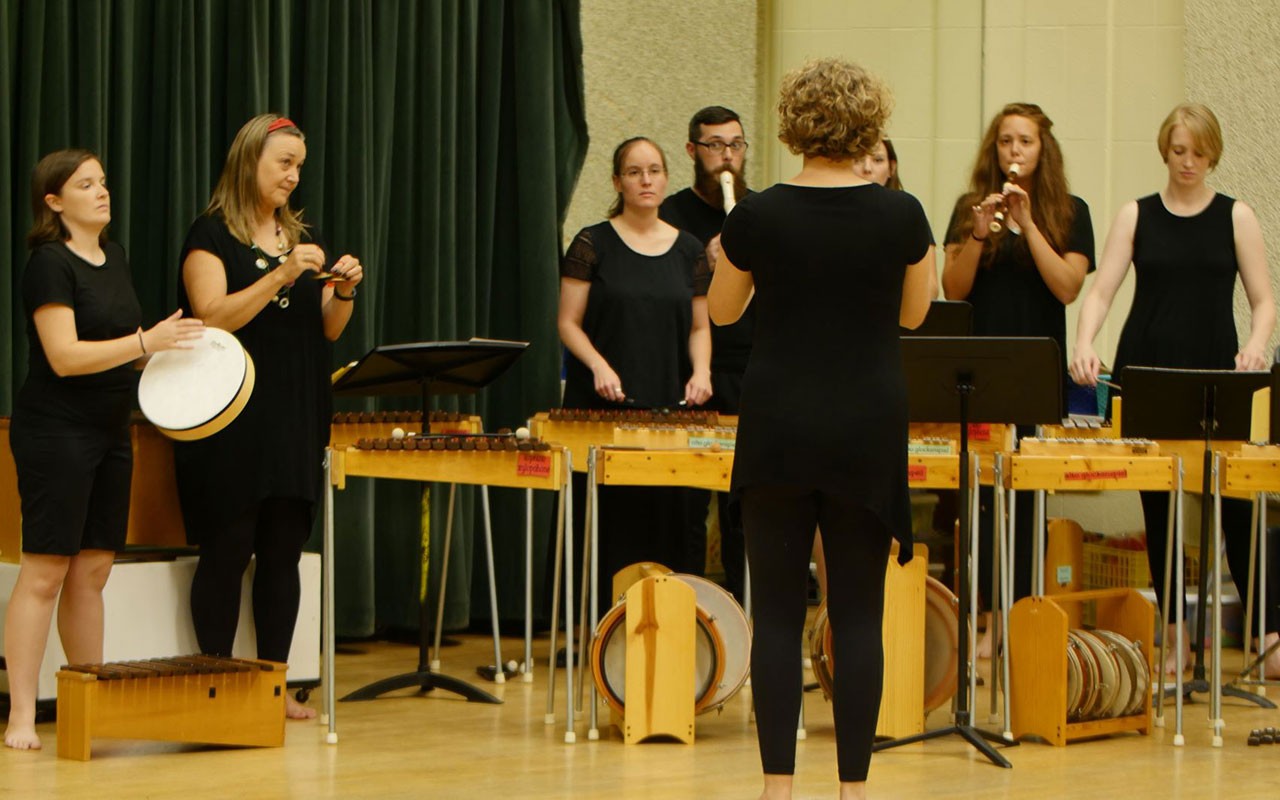 This approach to learning, developed by Carl Orff and Gunild Keetman, builds musicianship through singing, playing instruments, speaking, moving and improvising. Active music making is the core of this philosophy, supporting both conceptual learning and affective development of children. Children who regularly improvise and create their own music and movement are uniquely prepared to solve problems in many other contexts.
Orff Schulwerk Teacher Education - Level I is open to teachers who have earned at least a bachelor's degree in music education as well as undergraduate seniors pursuing a degree in music education or music performance (previous Orff chapter workshop attendance is recommended).
You will develop and apply skills in: 
Singing, Expressive Speech, Movement
Orff Ensemble/Percussion
Improvisation/Composition, Recorder and Pedagogy
 This is an American Orff-Schulwerk Association approved course.
Director: Amy Beegle, Associate Professor of Music Education
Movement and Recorder Instructor: Lissa Ray, music educator
Tuition to participate in this program is $600. Parking at CCM is included.
Registration details coming soon!