2021 Workshop is Cancelled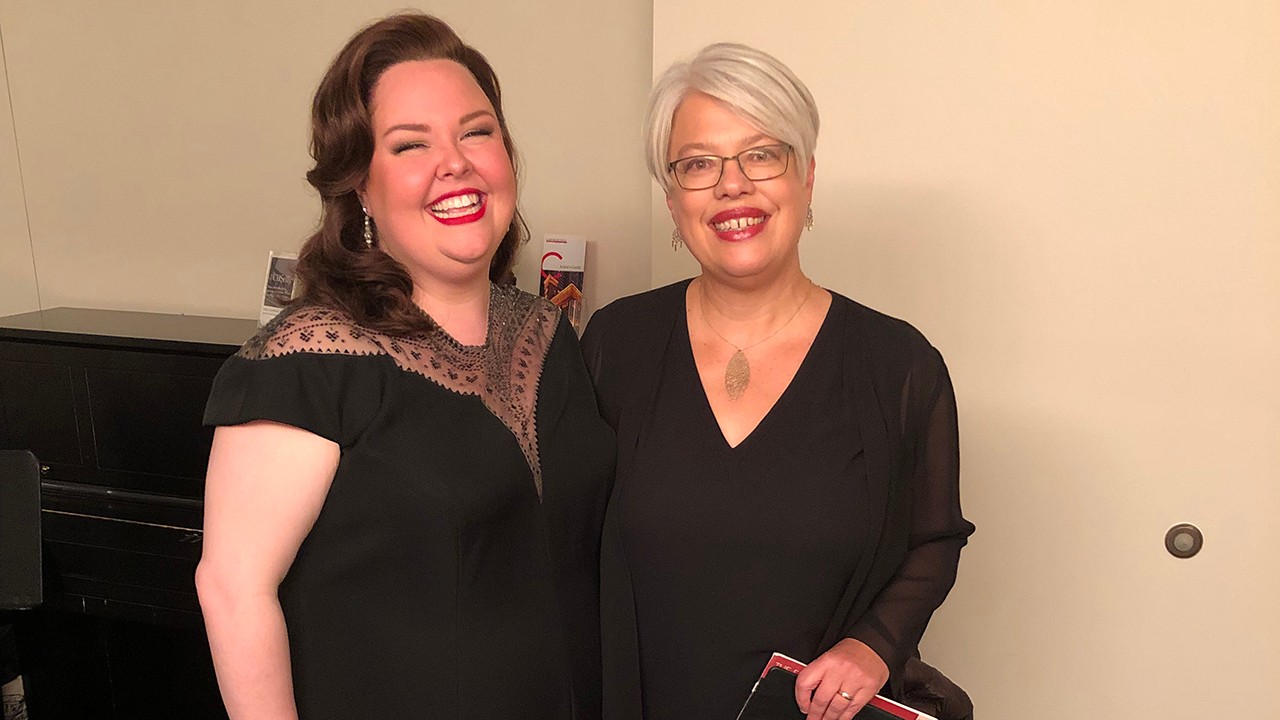 Join collaborative pianist Kathleen Kelly and soprano Amy Johnson for an exciting week exploring what collaboration means past, present and future. This program will address how to be self-guided and self-motivated as well as introducing resources to be used when inspiration is needed.
Participants will begin each day with a Mind-Body Skill Class. This serves to introduce the artist to proven techniques to help remain resilient and creative in stressful times. Group instruction in the morning will include:
Technology Talk: All about tech for remote collaboration. Apps, programs, equipment - what you need, and how to make the most of what you have.
Pandemic Performance: Talk with working professionals about how performances are taking shape today, and what will stay with us when the pandemic is past. These guest artists will join us via Zoom:

Adrienne Danrich: Outside the Box: Entrepreneurship in Action
Elena Villalon: The 21st

 Century Musician: Finding purpose and establishing your voice, brand, and career 

Skill Savvy: Kelly and Johnson share the musical and non-musical superpowers you'll need in school and beyond.
Afternoons will consist of rehearsals and Kelly or Johnson working with the pianist/singer pairs. Repertoire will be assigned ahead of time and will focus on repertoire by women and black/BIPOC composers and poets.
Each day will conclude with a masterclass format with the master teachers and artist pairs.
*All activities will follow UC/Ohio/CDC COVID-19 guidelines for safety.
2021 Workshop is Cancelled.
Artistic Director: Amy Johnson, Associate Professor of Voice (Soprano)
Artistic Director: Kathleen Kelly, Associate Professor of Opera Coaching
Guest Artists: (will attend via Zoom)
$799 for full in person program. $225 day-rate.