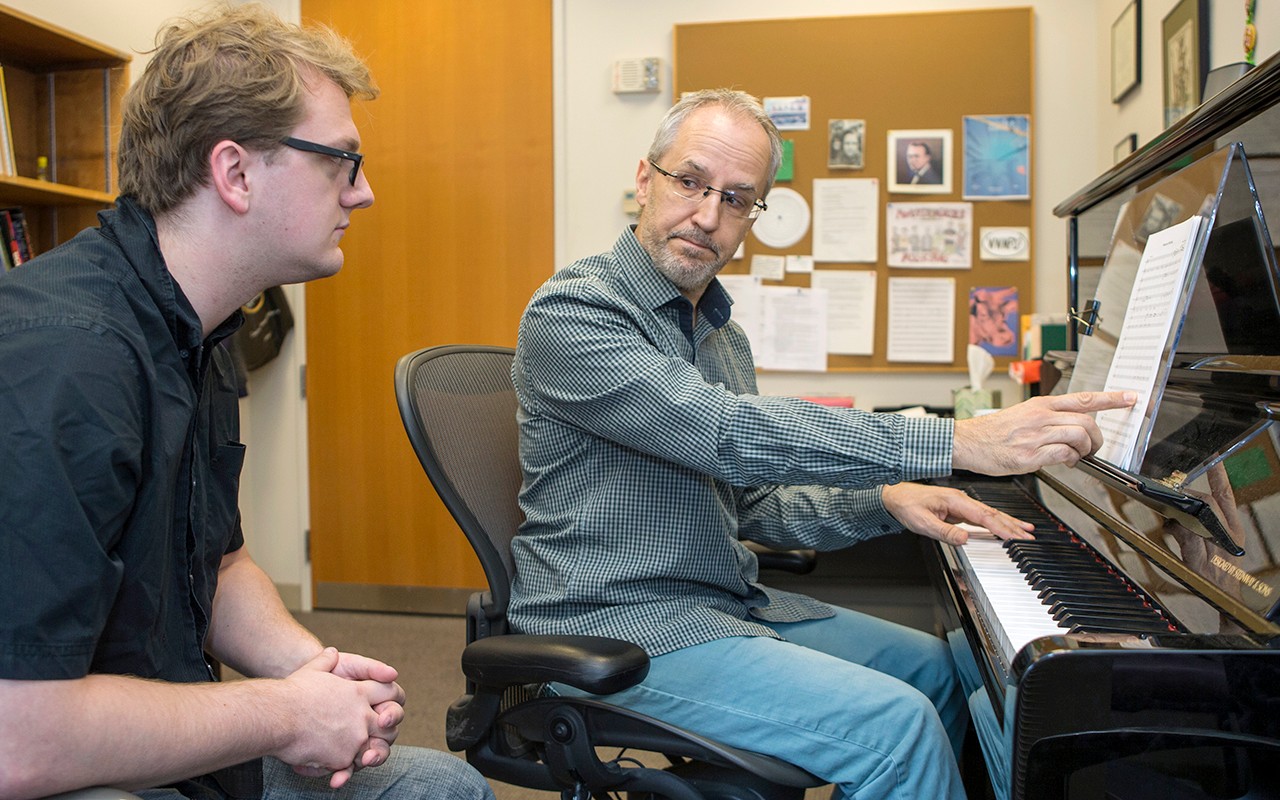 CCM's composition programs provide students with a knowledge of music both past and present. In addition, students study the various analytical and compositional procedures of music.
CCM's composition programs serve as a resource for all music students, and especially composition majors, enriching the already active musical atmosphere of the college.
Courses cover introductory electronic music, techniques, advanced computer and electroacoustic music composition, music programming, timbre studies, multimedia composition and improvisation.
The CCM Center for Computer Music contains several classroom studios and smaller rooms, working environments for composition, research and performance. The facilities contain 8-channel, 5.1 and stereo audio systems.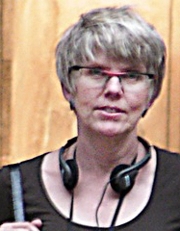 Ellen R. Harrison
,
Adjunct Associate Professor of Composition; CCM Prep Master Teacher, Theory and Composition
Douglas Knehans
,
Norman Dinerstein Professor of Composition Scholar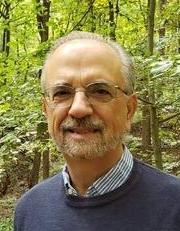 Miguel A. Roig-Francoli
,
Distinguished Teaching Professor of Music Theory and Composition
Composition, Musicology and Theory Division Head and Staff
Matthew G. Peattie
,
Interim Division Head of Composition, Musicology, and Theory; Associate Professor of Musicology
CCM's admissions process begins on August 1 (undergraduate) and September 1 (graduate) for entrance in the following year's fall semester. All application materials must be submitted on or before December 1 to be considered for specific scholarship awards. Visit the CCM Admissions website for additional application instructions.
Composition - BM, MM, DMA
Applicants must submit the required pre-screening materials via getacceptd.com/ccm on or before December 3 in order to be considered for admissions and invited for an audition.
Pre-screening Requirements
Portfolio of three original works:

Undergraduate applicants: a recording of at least one of the submitted works (live recordings are preferred where possible)
Graduate applicants: recordings of at least two of the submitted works (live recordings are preferred where possible)
All applicants: documentation of the submitted works should include scores (in the case of works with instruments or voice) or alternate format (in the case of purely electronic music)

All applicants should submit a list of works composed
For applicants with electronic music experience, please submit a statement listing software used, a description of how it was used, and genres of interest.
Interviewees will be asked to discuss their background and interests, and demonstrate their musical knowledge.