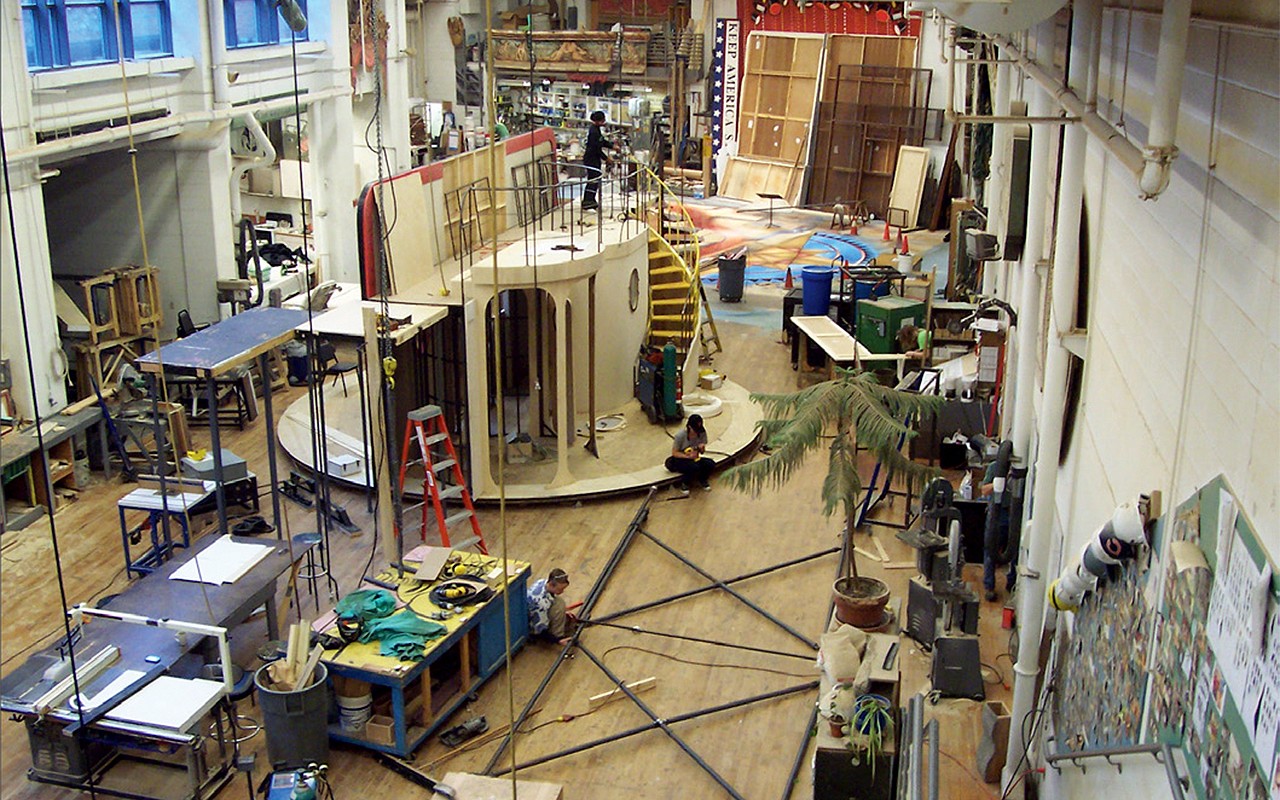 Technical production combines the skills of scenic carpentry and stage rigging. The overall planning of how scenery is to be built in the shop and erected onstage encompasses technical and craft knowledge plus personnel, cost and time management skills, and includes the hanging, shifting and offstage storage of stage settings for drama, dance, opera and musicals. Expertise in wood, plastic and metal construction techniques, scenic assembly, traditional and CAD drafting and familiarity with scene painting, prop making, stage electrics and stage management are several key areas of required comprehensive knowledge.
Although a technical and craft discipline, the dramatic and aesthetic challenge of working creatively with directors, designers and performers transforms the responsibilities of technical production very much into an artistic calling as well. Successful students in this discipline find themselves qualified for professional theater, television and film work or related fields in exhibit and display work.
Theatre Arts, Production and Arts Administration Division Head and Staff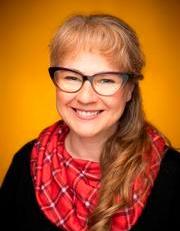 Rebecca Bromels
,
Interim Division Head of Theatre Arts, Production and Arts Administration (TAPAA); Chair and Associate Professor of Arts Administration
Theatre Design and Production - BFA
Applicants must submit the required pre-screening materials via getacceptd.com/ccm on or before December 3 in order to be considered for admission and invited for an audition.

Pre-screening Requirements
Current resume
500-word applicant statement

Use the 500-word statement to express: how you came to your area of theater design and production, what you expect to gain out of the CCM experience, and what direction you intend to go upon graduation. What are your personal and professional goals and how does CCM get you closer to those goals?

Upload contact information for three references

Portfolio (include theatre, artistic, and/or craft work)
Theatre Design and Production questionnaire
Application materials, along with experiences, achievements and long-range goals will be discussed at the applicant's interview. All applicants will interview with faculty from the Theatre Design and Production department.
Candidates should only apply to one major within Theatre Design and Production unless you are seriously considering two areas.