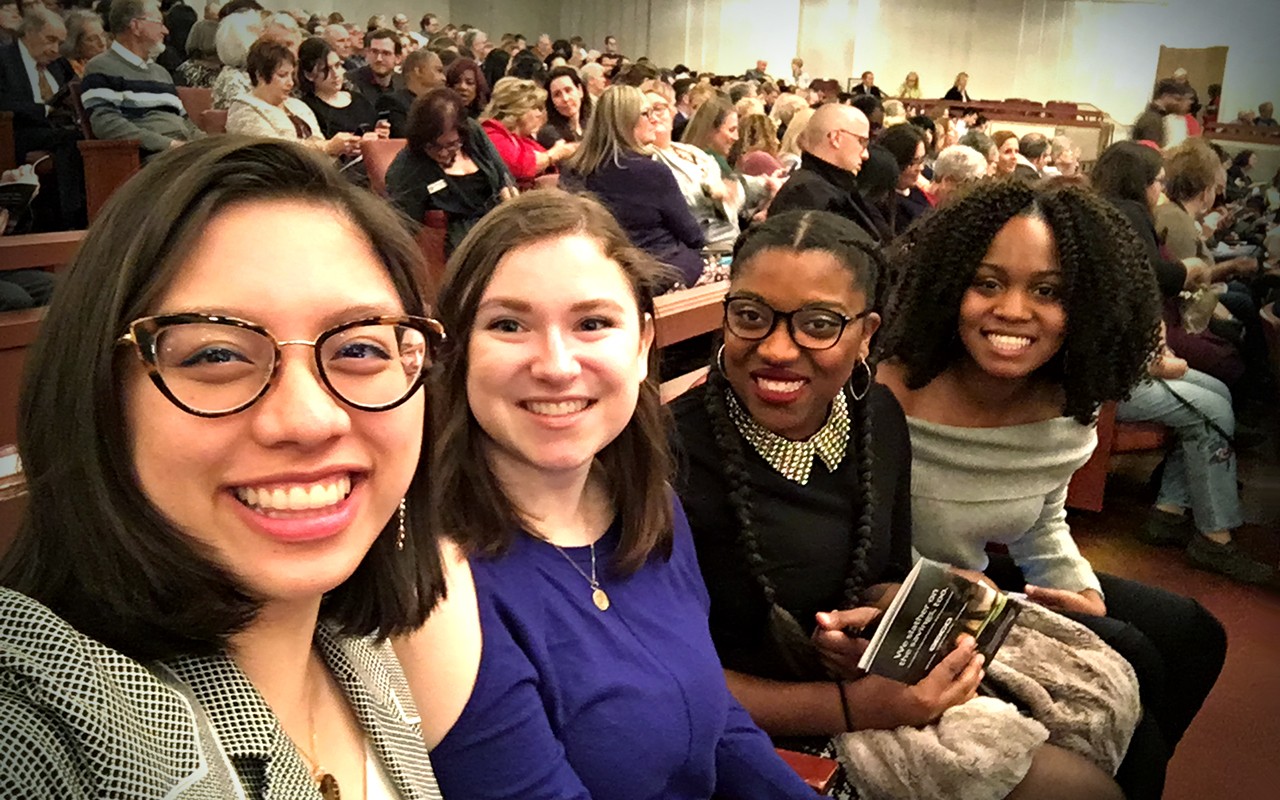 Students in the arts administration program gain hands-on experience at CCM and in world-class arts organizations through Graduate Assistantships and Internships. When students graduate the program, they leave with two degrees and two years of work experience. 
Many students are selected for Graduate Assistantships in various departments at CCM and the community. These positions are either 10, 11 or 15-hours per week, and include full tuition plus a stipend, allowing students to finance their education. We currently have graduate assistants in the following CCM areas:
Arts Administration
External Relations
Admissions
Preparatory and Community Engagement
Production Management
Theatre Design and Production
Opera
Cincinnati Youth Symphony Orchestra
Marketing and Communications
Placement Services
Box Office
My CCM graduate assistantship is logistically attractive. In addition to providing a full tuition award, a generous stipend and a healthy-sized health insurance award, my supervisors are accustomed to working with graduate students' demanding schedules. My position offers the flexibility I need to manage two degree programs, an internship and a graduate assistantship.
Claire Jagla, Class of 2017
For each semester of the program, students complete a part-time internship at an arts organization in Cincinnati. Additionally, students complete a full-time internship at any arts organization in the United States or around the world during the summer between the first and second year of the program. The internship component allows students to graduate with two degrees and two years of work experience. Students have held internships at a variety of institutions, including:
Cincinnati Playhouse in the Park
Aspen Music Festival and School
CCM Summer Programs
School for Creative and Performing Arts
Wolf Trap Opera
Contemporary Arts Center
ArtsWave
May Festival/Vocal Arts Ensemble
Bravo! Vail
Kentucky Symphony Orchestra
Cincinnati Ballet
concert:nova
Cincinnati Symphony Orchestra
Theatre Aspen
Cincinnati Opera
Capacity Interactive
Ravinia Music Festival
Cincinnati Chamber Orchestra
Eighth Blackbird
Cincinnati Shakespeare Company
Know Theatre
With an undergraduate degree in theatre, my internship with concert:nova has been my first opportunity to work with and see how a music organization runs — an experience I wouldn't have undertaken were it not for the Arts Administration program. My internship allows me to broaden my horizons to different art forms and utilize the skills I'm learning in the classroom."
Deborah Stevens, Class of 2018